UVM knocked out of March Madness tournament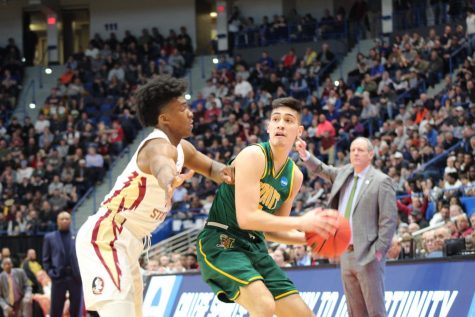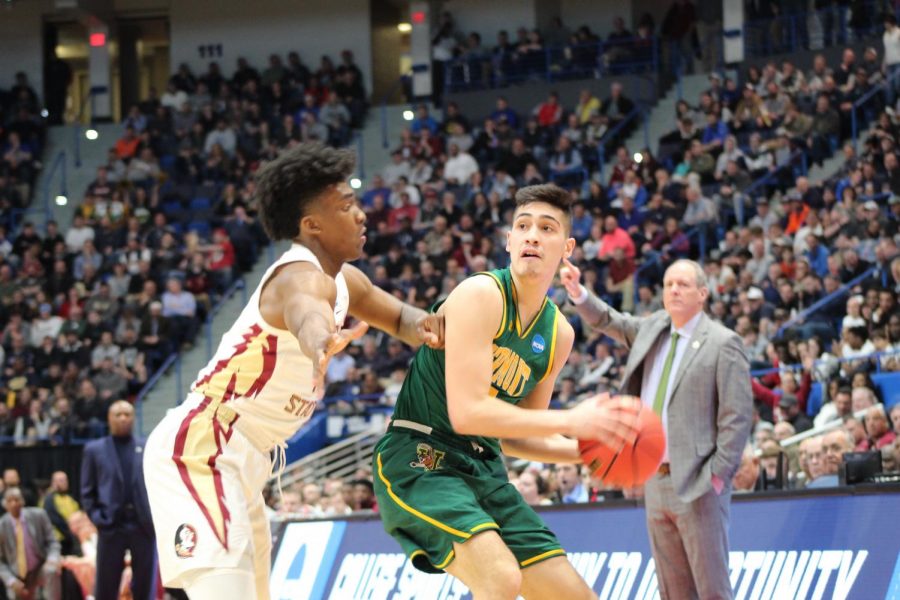 The Catamounts energized a stadium full of fans in a back and forth game before losing the first round of the NCAA March Madness tournament.

UVM had a No. 13 seed for the tournament and their opponent, Florida State University, was a No. 4 seed.
During the first half of the game, neither team was able to pull ahead. At halftime, both teams were tied at 27.
Vermont fan, Jake French said that in the first half, UVM played with a lot of energy.
"You could tell by the way they were playing that they wanted the win more than Florida," he said.
The tone of the game changed in the second half, when Florida started gaining a larger lead because UVM started missing key free-throw shots.
"They took a lot of dumb fouls that resulted in the getting in foul trouble early," French said.
UVM also gave Florida too many free throw opportunities and they also missed a lot of their own free throws, he said.
Vermont fan Karen Brown said had UVM made more of their foul shots, the game probably would've been closer.
Head coach John Becker said that the Catamounts were the underdogs going into the game.
"We really pride ourselves as being a little underappreciated and undervalued," he said.
Vermont fan Adrienne Baker-Moran said before the game that she thought UVM had a good chance despite the uneven match.
"I like their upset chances because I think they have that mystical, intangible only the underdogs can posses," she said.
According to the NCAA, Vermont made 54% of their total free throws whereas Florida State made 84% of their total free throws.  
The UVM men's basketball team lost to Florida State University in March Madness 69-76. Florida State will proceed to play Murray State University in the NCAA tournament Saturday March 23.