Burlington ranks among safest cities for kids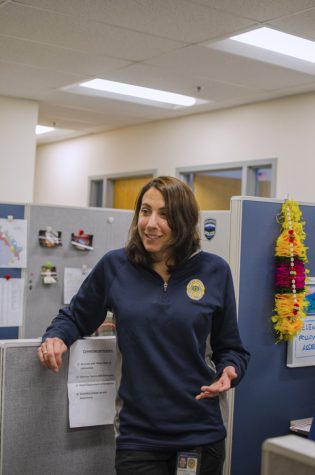 Burlington is among the top five safest cities for kids, according to a recent study.
The study, released in January by the data-based finance website ValuePenguin, gave Burlington high ranks for community, access to healthcare and education, but scored lower in the category related to crime.  
The study, released in January by data-based finance website ValuePenguin, ranked Burlington among the top safest cities for its community, access to healthcare and education. Burlington's lowest score was in the crime category.
"The No. 1 problem is the opiate epidemic, which is causing children in large numbers to be taken out of their homes," said Bonnie Beck, community affairs officer for the Burlington Police Department. "I mean, children are watching their parents overdose from the backseat of cars."
Carolynne Erwin, BPD recruiter and mother of a six-month-old, said the opiate problem affects everyone, including children.
As the largest agency in the area, however, BPD has many resources such as a drug unit, a domestic violence expert and assistance from advocates, Erwin said.
"If there is something that happens to a child, we thoroughly investigate it and involve all the help we can," Beck said.
Despite the fact that drug addiction has motivated violent crime in the area, the community supports police work and its own members, she said.
"Community policing goes beyond just being touchy-feely and kissing babies," Beck said.
The department has developed relationships with community members through involvement with the Special Olympics and the Everyone Wins reading program, she said.
BPD also places officers on the same foot patrols for many years so they can get to know the people, Beck said.
"We really cherish tolerance [in Burlington], and that means a spirit of communal pulling together," said Isaac Cates, English lecturer and father of a six-year-old.
Burlington's strongest area in the study was community, ranking No. 1 nationally. This included data related to child services and access to museums and libraries.
"Between education, support networks and the general vibe of the town, it definitely feels like a good place to raise a kid," Cates said.
It is not just parents that have spoken positively of the inviting community of Burlington.
"It's much more friendly than anywhere else I've lived," sophomore Jhanavi Kapadia said.
For Cates, access to after-school resources and quality educators in the area has been a blessing, he said.
Elementary students in Vermont schools have the advantage of comparatively small class sizes — an average of between 8.6 and 20 students depending upon grade level; the national average is between 18 and 23 students, according to the National Center for Education Statistics.
"If you look at our full list, and with its detail on the factors that got the top-rated cities to the top, you'll see there's no strong pattern," said Paul Reynolds, ValuePenguin editor. "[This variety] complicates profiling any one archetypal great city for kids."
Leave a Comment