New Burlington development to ease housing pressure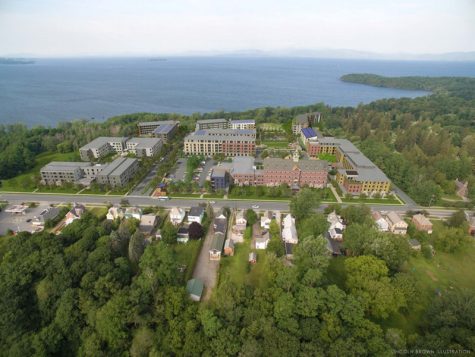 Burlington may be on a path to creating both affordable and eco-friendly places to live.
The Cambrian Rise Project on North Avenue, a housing development project to revitalize the North End, was approved by the city's Development Review Board Feb. 6, according to a Feb. 8 press release.
"The city is taking many steps to reduce pressures of the housing market, and successes in this area will benefit students," Burlington Mayor Miro Weinberger said.
Cambrian Rise is a large-scale creation of over 700 units of much-needed housing that will be completed over the next decade, project developer Eric Farrell said.
Cambrian Rise's scale — 735 housing units — is unprecedented in Burlington's recent history. It will potentially include shops, restaurants and a hotel, creating a new neighborhood rather than just a housing development, according to a Jan. 19 Burlington Free Press article.
First-year Phoebe Warner worries it is simply a renovation project rather than an aim toward affordable housing, she said.
"It's taking the area and making it more available to a demographic that already has plenty of housing options," Warner said. "I wish the project was strictly an option for low-income housing."
While the new neighborhood does not target college students in particular, it will have a ripple effect for affordable student housing, Farrell said.
"We are hoping to attract people from existing Burlington neighborhoods, creating more availability," he said. This includes many areas such as Pearl Street where students tend to live.
Farrell has been negotiating the development both informally and formally since 2013, yet he said he remained patient, knowing that it would reap great benefits for the city.
"The construction alone will generate numerous jobs, as well as service and support jobs within the development once it is completed," Farrell said.
He said he anticipates the project will rake in nearly $2 million in property taxes as well.
Weinberger is excited to see the beneficial effects this project has on Burlington, according to a Feb. 8 press release.
"It is encouraging to see our efforts to increase investment in Burlington housing, parks and other public infrastructure gathering momentum," he stated.
Farrell said he is committed to sustainable development and transportation.
"We will have a state-of-the-art stormwater management system on site, rooftop solar energy to an economically feasible extent and we are reducing the need for cars with our focus on alternative modes of transportation," he said.