Campus reopens for tours as COVID cases continue to rise
Despite nearly 100 students testing positive for COVID-19 this past week, UVM announced it has restarted in-person admissions tours again for prospective students and their families.
UVM reported 54 new cases among off-campus students and 40 new cases among on-campus students—double the number of on-campus cases last week— out of 18,255 student tests taken between March 29 and April 4.
UVM also reported three new cases among staff members. No faculty tested positive in the last week.
With the continued climb of positive cases, twice-weekly testing requirements for students will be extended through the end of the semester, according to an April 2 email from Gary Derr, VP of Operations and Public Safety.
"Thank you for following this guidance," Derr stated. "Because of your efforts we have been able to identify positive cases and close contacts quickly."
This most recent round of results — with 97 new cases reported among the UVM community — demonstrates a slight uptick in cases compared to the 80 cases reported in the week prior.
According to UVM's dashboard, 44% of new positive cases last week came from students who had already been contact-traced and placed in quarantine— a lower percentage than that of the week prior, in which 60% of cases came out from students who were already in quarantine.
Despite the numbers remaining high for the last three weeks, the Admissions' Visitor Center just reopened for the first time since the end of October, according to an April 5 email from Jay Jacobs, Vice Provost for Enrollment Management.
The reopening was effective starting April 5, and according to the email, is an effort to better manage visitors who had been entering UVM's campus already.
"Since the end of October 2020, the UVM Admissions' Visitor Center has remained closed," Jacobs stated. "With the newest admitted class to UVM about to make their college decision, we have seen an increase in the number of campus visitors all while remaining closed."
Admissions staff will ensure that visitors adhere to all Vermont travel guidelines and follow UVM's masking and distancing protocols, he stated.
The Admissions office hopes to begin limited guided tours in the near future, Jacobs stated.
Several students posted about this decision on social media on April 5, stating that they view the move to reopen the Visitor Center as hypocritical, given that current UVM students are still experiencing harsh sanctions for travel as outlined in the Green and Gold Promise.
Chittenden County still has the highest COVID-19 case count in the state of Vermont by several hundred, with 868 new cases reported in the last 14 days.
"Please continue to care for each other and reach out for support if needed," Derr stated in his April 2 email. "We are all in this together."
About the Writer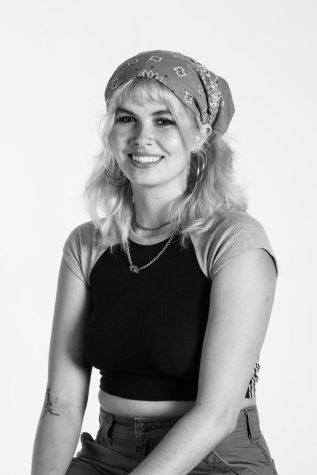 Ella Ruehsen, Editor-in-Chief
​(She/her) Ella Ruehsen is a senior environmental studies major with minors in political science and reporting and documentary storytelling. Before becoming...