COVID-19 testing available to UVM students on campus
COVID-19 tests will be available on campus to UVM students returning to Vermont in June so that they do not have to travel to get tested. 
UVM is collaborating with the Vermont Department of Health and members of the Vermont National Guard to provide students with testing in the Waterman building parking lot as soon as June 8th. 
"This partnership and the level of support from the Health Department and the National Guard to protect the health of our students and staff is another important example of what makes our community so special," said Dr. Michelle Paavola, the medical director for UVM's Center for Health and Wellbeing. 
This collaboration is another example of UVM, Burlington and the state of Vermont working together to make sure students are safe when they return to campus. 
The State of Vermont requires all people coming to Vermont from out of state to self-quarantine for 14 days, or, to self-quarantine for seven days and get tested.
"People who are symptom free on day seven of quarantine can be tested," the email stated. "If the test is negative, they can end their quarantine." 
For people who are not living on campus, they can go to campus to get tested as well. 
Area residents can get tested by VDH June 3-6 and 17-19, according to the email. Students are also allowed to be tested at these times. All tests are by appointment only. Hours are from 9 a.m. to 3 p.m. on all dates.
To make an appointment, UVM students can sign up through the MyWelling health information portal. 
Test results are usually available within 24-48 hours, and UVM students who test positive will get a call from UVM or a Health Department professional, according to the email. 
If students test negative, they will get their results via the MyWellbeing portal, according to the email. 
"Students will get their test results via the MyWellbeing portal,"  the email said.
The Health Department will also work with students to track those that may need to be tested, by asking students to keep a list of people that they have been in contact with. 
"Students are advised to keep a log of the people with whom they have had close contact, in order to help with any tracing that might be needed," the email stated. 
If a student has to be placed into quarantine, city officials are offering support quarantine services to students, which includes a daily check-in, the delivery of a care package, and other necessary supplies, according to the email.
Leave a Comment
About the Contributors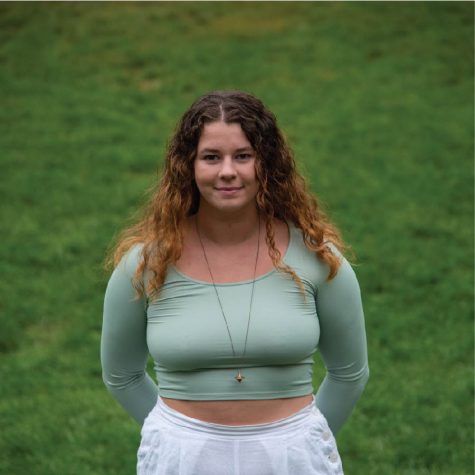 Kate Vanni, Editor-in-Chief
(She/her)

Kate Vanni is a senior Communications Design major with minors in Applied Design and Studio Art. Before becoming the Editor-in-Chief, Kate...