Email Gary Derr day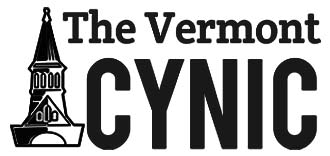 Over 55 students sent Gary Derr, vice president of executive operations, emails this week containing words of encouragement, riddles and personal information.
Email Gary Derr Day 2017 was organized Oct. 4 by first-year Matthew Walasewicz after he learned about a similar event that had taken place in 2010, Walasewicz said.
"Before I even started going to UVM, I was seeing stuff posted about Gary Derr online in groups from the college," he said.
After some research, Walasewicz found an article about an the original Email Gary Derr Day that happened in 2014, he said.
"Since people were posting about Gary's emails coming out once a week," Walasewicz said, "I thought, 'well it hasn't happened in a few years, so why not do it again?'"
After talking with friends about whether they would be interested in emailing Derr, Walasewicz created an event in the Make UV Groovy Again Facebook group, he said.
Members of the UVM community post and share memes in the group, according to its page.
"I expected maybe a dozen people would do it at most," Walasewicz said, "but after a while it got more and more people who said they were going to do it."
The original event came about when UVM's ability to send emails out to students was limited to a very small number of people, Derr said.
"This mystery got going around on campus about 'who is Gary Derr?' because they received a lot of emails from me, but they never quite knew who I was," he said.
These email events have happened multiple times since he has been at UVM, though this is the first in a few years, Derr said.
Many of the 55-60 emails he received involved students thanking him for his weekly updates, Derr said, and he replied to all of them.
"One student said since he'd been here he's received about 70 emails from me and he wanted to be honest that he did not read all of them," he said. "I got a good chuckle."
Sophomore William Wuttke, a Make UV Groovy Again administrator, said he participated in the event.
"I sent Derr a simple,  — and true, — 'I love you,'" Wuttke said. "He responded promptly with 'Have a nice day,' which stung a little."
Walasewicz said he plans on organizing the event again next year as well as make a rap video with Derr like the one SGA made in 2012.
"My rapping skills haven't improved since then," Derr said, "but I'd be happy to do it again."