Ethan Foley and Gillian Natanagara win SGA Presidential Election
Ethan Foley and Gillian Natanagara have been elected as the next president and vice president of SGA for the 2018-2019 academic year. Foley garnered 141 more votes than his opponent, Jamie Benson, and Natanagara received 216 more votes than her opponent Reginah Mako, in the highest turnout SGA election that data is available online for.
Foley, a sophomore political science major, currently serves on the leadership and community affairs committee in the SGA Senate. Foley hails from Grove City, Pennsylvania. Outside of SGA, Foley acts in the theater department, recently having played Smee in Peter and the Starcatcher, and is involved in Dewey House for Community Engagement, the Reformed University Fellowship, and is an AdvoCat tour guide.
Natanagara is a junior environmental studies major and currently serves on the committee on the environment in the SGA Senate. She hails from Wanamassa, New Jersey. Outside of SGA, Natanagara works as an editor for Headwaters Magazine and is the Business Manager for the Cat's Meow acapella group.
Foley expressed thanks to voters on a post on his Facebook page.
"Thank you to everyone who voted and participated in this year's SGA Presidential & VP Elections," he stated. "We had one of the highest turnouts in recent history and I'm really proud of the outreach and hard work everyone did to involve more students in this election."
Foley also thanked his opponents for the race and said he wanted to work with them to achieve their goals as well.
"It was a hard fought race, and I am grateful to have run against two excellent leaders for whom I have the utmost respect," he stated. "Gillian and I are excited to work with Jamie and Reginah to incorporate their goals and ideas into our work as an SGA Executive team in the coming months."
Natanagara also expressed thanks to voters in a statement March 28.
"I am incredibly humbled by the election results, and I want to believe that every single vote cast was given because you had faith in candidates' abilities to enact real, substantial change for the undergraduate student body – it was the highest voter turnout in a long time," Natanagara said in a statement. "The issues addressed during this election cycle impact the lives of students every day, and the SGA intends to focus upon them."
Natanagara also expressed thanks to voters for choosing her.
"In choosing me to be the next Vice President of your SGA, you have presented us the opportunity to embolden one another as individuals while addressing equity, affordability, sustainability, and other issues," she said. "I look forward to learning and leading together in the coming year, UVM community. Thank you.
About the Contributor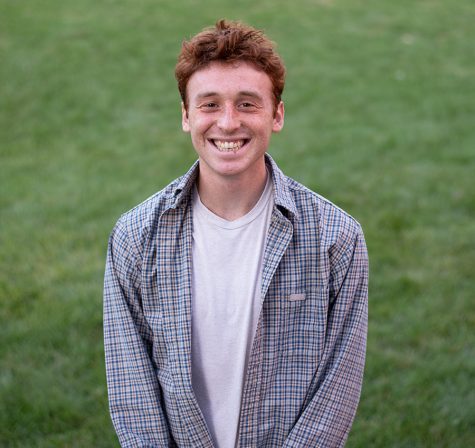 Alek Fleury, Managing Editor
Alek Fleury is an English and Political Science double major from New Jersey (the greatest place on earth). He dedicates most of his life to being the...