Family and friends remember late UVM junior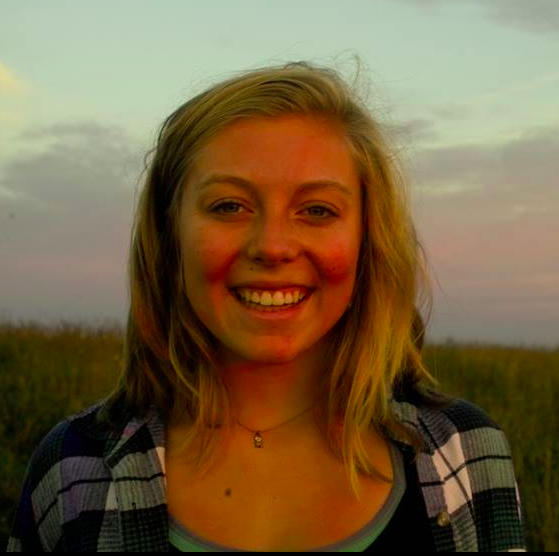 Every Friday of the beginning of her first year at UVM, Rebecca Ryan went to the Waterman Green with two friends to hang out in hammocks.
She brought snacks for her new friends and would play her favorite music for the group as they laid in hammocks and got to know each other.
After a few weeks of their Friday routine, Ryan started to invite more and more people out to the green to join the group, her friend, junior Narissa McCarty, said.
"We were only a few weeks into freshman year," McCarty said, "and she already knew so many people who were so interested in being friends with her."
McCarty said those days with Ryan were the first times she felt like she was making friends of her own at college.
It was moments like this, when Ryan gathered new, uncertain students together to talk and relax and get to know each other, that show how special she was, McCarty said.
Ryan, a junior from Knoxville, Tennesee, died in a rock-climbing accident Sept. 16 at the Lower West Bolton Climbing Area in Bolton, Vermont, according to a Sept. 17 U.S. News article.
Ryan was studying to be an athletic trainer in the College of Nursing and Health Sciences.
 She was a member of both the Rock Climbing Club and the InterVarsity Christian Fellowship. Ryan won the 2017 Spirit of Service Award from Student Life last year, according to the UVM website.
"When I think of Becca Ryan,  I think of how the sun was no match. Her radiance was untouchable, incomparable," first-year Eloho Obaro-Best posted on Facebook Sept. 17.
UVM's InterVarsity Fellowship hosted a vigil at the Interfaith Center  Sept. 19.
People sat anywhere there was space throughout the room, including on the ground in front of a small altar filled with candles that cast gentle yellow light around the otherwise dark room.
Friends and loved ones of Ryan embraced and prayed together, sharing stories of her life and preaching the gospel that she had learned to live and love by during her time at UVM.
Jessica Pafumi, Ryan's mentor and minister at her church, recalled the time Ryan had told her that she had decided to give her life over to God.
"She had gone home and watched a video about being saved, and that night she gave her life to God forever," Pafumi said. "Jesus comes to us in the ways we need him. He came to Becca through a YouTube video."
Laughter filled the Interfaith Center and attendees smiled.
"The funny thing was that Becca gave her life to Jesus on Feb. 14, Valentine's Day," Pafumi said. "It seems fitting because everyone who knows Becca will agree: she was truly in love with Jesus."
"Amen," many people said around the room.
Pafumi baptized Ryan along with several other members of the church in May 2015, her first year at UVM. On the day of the baptism, "her smile was so radiant, it lit up the entire church," Pafumi said.
Ryan is remembered for her love of the outdoors. She spent the summer of 2017 working as an alpine guide with her sister Rachel in McCarthy, Alaska, and was an "experienced outdoor adventurer," according to a Sept. 22 obituary in the Burlington Free Press.
Obaro-Best said Ryan was devoted to her faith and love of Jesus.
"I know she would rather her life be celebrated than mourned," she said.
Ryan's mother said she was "an adventurous young woman, deeply committed to her faith," according to a Sept. 17 email from Annie Stevens, vice provost of student affairs.
"There aren't many people that make you want to be a better person, but Becca Ryan was one of them," sophomore Zack Graham said. "It's almost as if the warmth she passed on to me has stuck."
Rebecca is survived by her parents, Martha and Donald Ryan, and her siblings, Rachel and Roland.
The loss of a member of our community is a difficult and distressing event.  
Please seek support for yourself or for someone who you may be concerned about by contacting UVM's Counseling and Psychiatry Services at 802-656-3340 (for students) or Invest EAP at (802) 864-EAPØ (3270) or toll free at 1-866-660-9533.