Friends remember UVM junior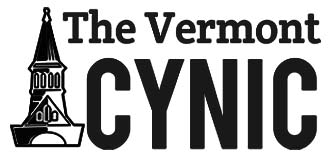 All day Charlie Mufson had been in the woods of Vermont, raising money for the Vermont Public Interest Research Group. Having forgotten his rain jacket, Mufson was drenched by the summer downpour. His field manager picked him up and as the car drove off he reached into his backpack and found his jacket, buried at the bottom.
Realizing his mistake he laughed, and so did all of the other fundraisers, lightly poking fun at him the whole way back, junior Camille Bourdin, a friend of Mufson's,  said.
"He was this bubble of positivity all the time," junior Allison McGovern said.
Mufson died on Dec. 17, 2017.  
He was an environmental studies major and involved in the Student Climate Culture, an on-campus organization that seeks to mobilize students and faculty to combat climate change.  
Though always smiling and lighthearted, Mufson was a thoughtful person compelled to better the planet, McGovern said.  
"Charlie seemed sincerely interested… in contributing to our own campus' sustainability through service learning," stated Wendy Verrei-Berenback, Professor of Campus Sustainability, in a Dec. 21 email.
McGovern and Mufson talked a lot about "why we do what we do," said Mcgovern, referring to their work with SCC and as environmental activists in general.  
"Everything he did was out of selflessness," she said.
Essentially a requirement for working for VPIRG, Mufson loved the outdoors, said Mcgovern.
Mufson was always down for an adventure, Bourdin said. "He was an avid rock climber and liked to travel, said Bourdin.
Traveling to Kenya stood out as one of Mufson's most memorable adventures, said Boudin. "He told us that he met a Massai warrior…that the experience was great," she said.
When hanging out in Burlington, Mufson liked to see where the night would take us," Bourdin said.
Mufson wouldn't hesitate to accompany Bourdin to Kountry Kart Deli at 2 a.m., and was up for anything from going to the movies to going to Halloween parties, Bourdin said.
"Whoever wanted to hang out with him, he was down to hang out with them," she said.
While much of the time the two spent together was carefree, the bond they forged was deep.
When Bourdin first heard that Mufson had died, she couldn't process the news, she said.
"He was just an easy person to talk to… he always wanted to know about other people," Bourdin said.
These qualities made Charlie a valued activist as well as a friend. "He was a pleasure to work with," Verrei-Berenback said, noting that he would listen deeply and used his positivity to move his service learning team forward.
To honor Mufson's spirit, Mcgovern wants to commemorate his life rather than focus on his death.
"We shouldn't be so sad about him because he wouldn't want that, he would want us to be happy and celebrating his life," she said.
While a normal response, everyone processes grief differently, said Vice Provost Annie Stevens in a Dec. 18 email.
"Every loss of life is a sad moment for our campus community, whether we may have known that person or not," said Stevens.
There a number of on campus offices that offer students extra support, including the Interfaith Center, Dean of Students Offices, and Counseling and Psychiatry Services, she said.