Hispanic Heritage Month Flag flies again, ending student employee strike
In a victory for students of color, the Hispanic Heritage Month flag is now flying again over the Davis Center, following mounting pressure from student groups on campus. 
Standing in the pouring rain Tuesday Sept. 29, roughly 20 students including members of Alianza Latinx, the Student Government Association and the Black Student Union raised the flag, ending a four-day strike by Davis Center student employees against the administration's decision to take it down after five days.  
"I just want to say without all of us collectively coming together and showing our support, showing that we do hold power as students of color on this campus, this would not be possible," Junior Adrian Pastor, president of Alianza Latinx, said to the group just before raising the flag alongside other activists.  
Alianza Latinx originally raised the flag Friday, Sept. 18, hoping to keep it up for the entirety of Hispanic Heritage Month as they had in the past. The special month honoring Hispanic Americans runs from Sept. 15 through Oct. 15. 
Despite repeated requests from the group and an SGA resolution urging UVM to allow identity groups to fly flags for longer than five days, Gary Derr, vice president for operation and public safety took the flag down a week later, Sept. 25, citing the University's flag policy. 
Students leading the charge to re-raise the flag included Pastor, Junior Zyakkiriah Rhoden, Senior Jaylyn Chalco and Senior Olivia Lopez, all Davis Center employees that participated in the 32 student strike.
The group raised the flag after President Suresh Garimella and Provost Patty Prelock granted them permission in an email, following a long meeting with the administrators earlier that day.
"I'm crying right now but I'm crying because I'm happy," Chalco said. This past week I've been crying from frustration and sadness, but today I cry because I'm happy. This means a lot even if they don't see it."
The decision to raise the flag ends a four-day strike that forced the Davis Center to adjust its hours and stretch its remaining staff thin. 
"We were filling in and doing our best to run a building without them, because they're the ones who make the building work, so without our students it's kinda pointless," said Allen Josey, Director of the Davis Center. "It's frustrating that this has to be a lot bigger than it needed to be, but this is a good next step."
Although the flag has been given special permission to skirt UVM policy, the question still remains as to whether or not the University will once again raise the Black Lives Matter flag outside the Davis Center or if the flag policy will be reversed. 
UVM originally took the Black Lives Matter flag down from the Davis Center in mid-August. 
In response, a group of student athletes raised the Black Lives Matter flag outside the Patrick Gym without permission Sept. 12. However the University once again took the Black Lives Matter flag down two weeks later Sept. 27.  
"There's still a lot of work to be done always," Pastor said. "But we're really happy about what this means and it's a step in the right direction." 
Leave a Comment
About the Writer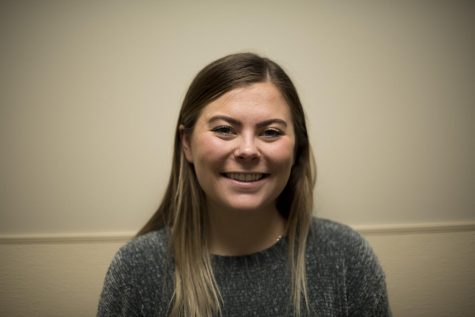 Emma Pinezich, News and Sports Editor
Emma Pinezich is a senior Political Science and French double major from New York. She started working for the Cynic as an illustrator in her first year...