In first meeting of the year, SGA considers BLM demands for police reform
In the Student Government Association's first meeting of the semester, several members pressed leadership on what the group is doing to address demands for racial justice reform from the campus community. 
The group met on the fourth floor of the Davis Center at 7 p.m. Sept. 8 for their first socially-distanced in-person meeting.
During the Senatorial Comments and Announcements, Junior Paige Bissaillon, a senator on the Committee of Diversity, Inclusion, and Equity, asked what SGA's response is to police reform demands made by UVM Black Lives Matter. 
In their list of demands, the group calls on the University of Vermont to end its partnership with Burlington Police Department, disarm UVM Police and gradually abolish the Department in order to construct a more equitable system, according to their Instagram page.
SGA President Lana Al-Namee said the group has been working hard all summer long to answer that question, and that SGA is in the process of creating an ad-hoc committee in response to these demands.
"It's all a work in progress, since I really care about having good, quality work," she said, explaining why the committee has not yet been formed. "And we don't really want to rush through it." 
Al-Namee also noted that creating the committee is taking time because different students have different ideas about the demands. 
"We're getting it from both sides of the spectrum. Students who feel one way towards the UVM Police and students who feel the other way, that they don't feel safe without campus police on campus," she said. "So we're kind of in the process of working through all of those demands." 
Another student asked about how SGA is dealing with the ongoing protests in downtown Burlington calling for police reform.
Senior Chris Harrell, an SGA Senator and student on the UVM Union of Students Executive Committee, who was at Battery Park attending the protest during the meeting called in through Zoom and said it was inappropriate for SGA to have their meeting at the same time as the protest.
"I think while the protests are going on, it would need more consideration for us to move our meeting time so that students can participate in the march," they said. "We should be doing everything we can to make it as easy for students as possible." 
Al-Namee said that she hadn't before considered changing the time because of class schedules.
"That is something we can consider next time to send out a survey," she said, "So people who are interested in attending the protests, please do, and we will find a better time next time." 
However, Speaker Sarah Plaut pointed out that it might not be so easy to change the meeting time by vote.
"I believe our time would be written into the Constitution," she said. "And in that case, we wouldn't really be able to change it, but we can talk about it later." 
The meeting adjourned just before 8 p.m., without a consensus on how the group will address the meeting time conflict. 
Leave a Comment
About the Contributors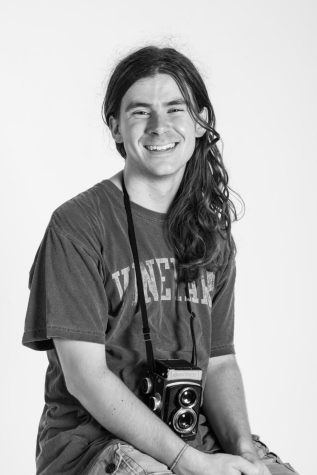 Mac Mansfield-Parisi, IT Editor
(He/they)

Mac Mansfield-Parisi is a senior from Merrimac, Massachusetts, majoring in electrical engineering. He has been part of the Cynic photo section...