Long time student life staff members say goodbye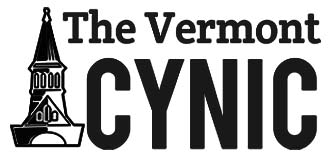 Two UVM Student Life staff members will be moving to Ohio for work this November.
The UVM Center for Academic Success and the Department of Student Life hosted a farewell event Nov. 8.
This event was in honor of Primary Fraternity and Sorority Life Advisor Kim Monteaux De Freitas and Upward Bound Director Xavier De Freitas, both of whom will transitioning out of their positions.
They will be moving to Ohio, where  Monteaux De Freitas will take on a position at Ohio State University as the Director of Sorority and Fraternity Life, she said.
Xavier De Freitas currently does not have a position in Ohio, but hopes to continue his work with students around the area of college success, he said.
"Vermont has been our home, we're taking pieces of UVM with us," Monteaux De Freitas said.
At UVM,  Monteaux De Freitas has been responsible for providing leadership for the fraternity and sorority community experience.
She develops and administers short and long-term plans, goals and objectives in collaboration with students, staff, alumni and headquarter representatives, Monteaux De Freitas stated in a Nov. 5 email.
During her time at UVM, FSL has seen growth in membership and professional staff, as well as the strengthening of community relations. Educational programs expanded and now includes retreats such as the award-winning social justice retreat CLIMB, according to Monteaux De Freitas' Nov. 5 email
UVM's FSL Department has been recognized for multiple regional and national awards. According to Monteaux De Freitas, however, what she cherishes most are the handwritten cards students and alumni send her.
"After speaking with a mentor and other individuals, I knew that this opportunity was a rare one and something I should check out,"  she states in the Nov. 5 email. "It was a very hard decision for me to even consider leaving UVM, a place that has helped me grow, take risks and really flourish as a professional."
UVM is home to 15 fraternity and sorority chapters, but Ohio State University's 73 chapters house nearly 6,000 members, the email said.
"So far, this isn't daunting when I think about it, but exciting," Kim said.
As of last year, De Freitas has successfully continued funding for the Upward Bound program for another five years, he stated in a Nov. 5 email.
Upward Bound enrolls over 60 high school students from the Burlington and Winooski area.
The purpose of the program is to provide services and motivational activities to ensure high school graduation, enrollment  and completion of a postsecondary educational program, De Freitas stated in the email
De Freitas said he will miss so much about his time at UVM, but firstly, the students.
"Upward Bound high school students, undergraduate and graduate residents, fraternity and sorority community and the Mosaic students— I have been incredibly fortunate to interact and learn and grow from so many outstanding students of UVM," he said.
The farewell event hosted in the De Freitas' honor was held at the Frank Livak Ballroom in the Davis Center. Their friends, colleagues and students ate, reminisced and wished them well in their move to Ohio.
"A lot of us have had a chance to work with Kim closely—it's bittersweet to lose a friend and mentor," said Jessica Bryson, Chapter President of Kappa Delta.
Throughout the event, a slideshow played with photos of the  De Freitas' friends, family, and UVM memories.