McAuley Hall's "hazardous" material removal delayed
Renovations planned for McAuley Hall that would remove hazardous materials and other problems has been pushed back another year. 
Students living in the hall right now are frustrated that the building contains hazardous materials, but a University official said there is no need to worry. 
The 15-month project, which was approved in 2017 and given an increase in funding in 2018, consists of replacing the walls and roof of the building, both of which contain asbestos. 
The windows will also be replaced, but all of this construction won't start until May 2021, said Robert Vaughan, director of capital projects. 
"We know it needs to be replaced," Vaughan said. "We've put it on our list of projects. We've already done our design.We've been working on historic preservation." 
First-year Jeannette Chien said the students living in McAuley know there is asbestos in the building, and it troubles them how the situation seems out of their hands. 
"It's upsetting," Chien said. "I feel like there is nothing we can do. Like, it's helpless. We're helpless in McAuley."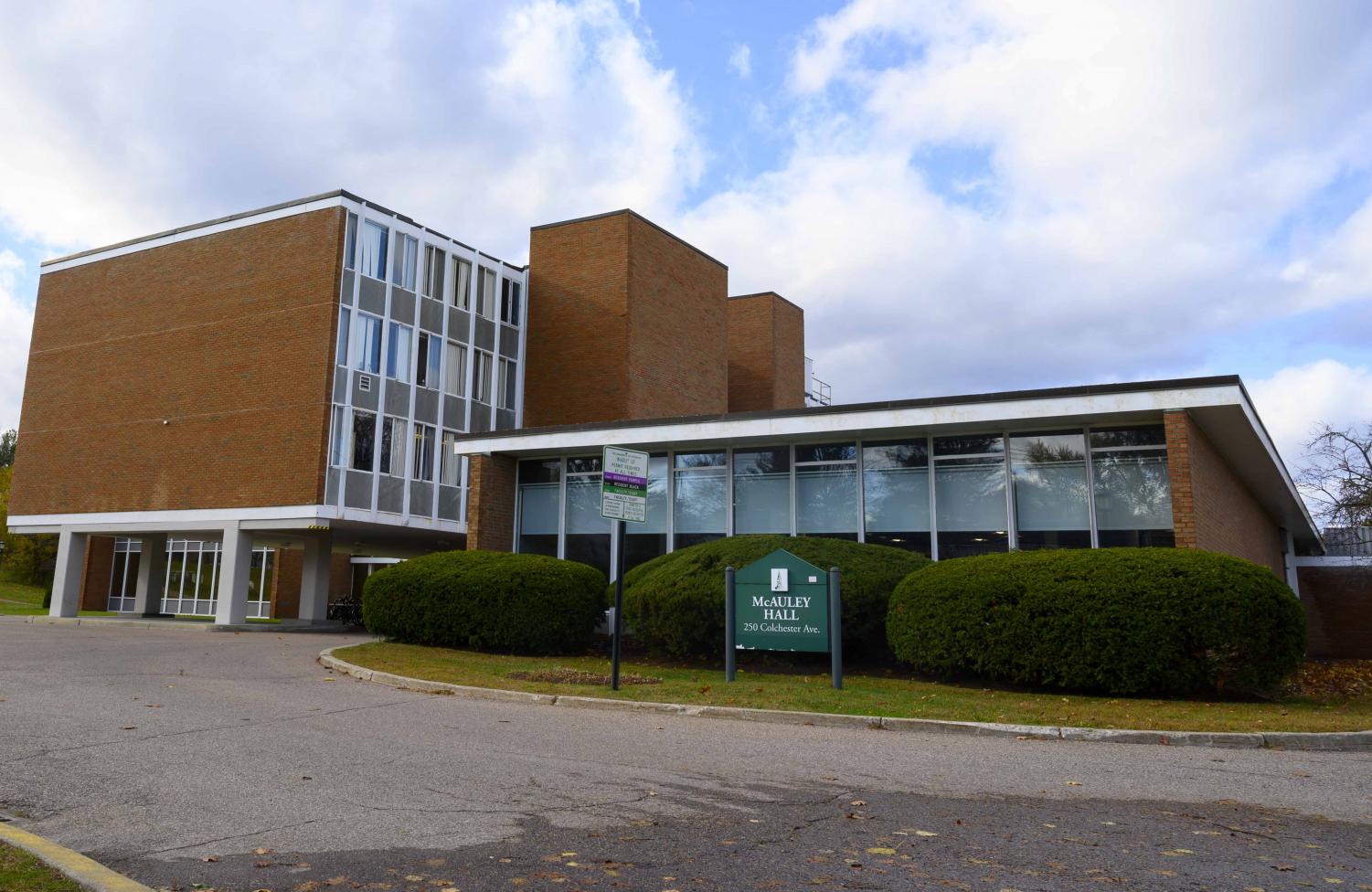 First-year Grace Jack said she is upset at the fact that even though she pays the same in room and board as other students, she is placed in a building that was supposed to be going through construction this school year and has many problems. 
"It is unsettling considering that I pay just as much as anyone else who is living on campus," she said. "This is serious, and you shouldn't put this on people who are paying money to come here and live here." 
Jack and Chein both heard about the asbestos problem from other students in the building and said it makes them feel unsafe. 
"Another girl who lives in the hall was like, 'yeah, if you didn't hear, there is asbestos in the building and they are going to close McAuley next year,'" Chein said. "Pretty much everyone knows about it." 
Vaughan said that while evaluations are being done on all of the residence halls on campus, construction on McAuley Hall had to be pushed back a year while the evaluations are being completed.
"We've decided to, while we are doing all of this evaluation, hold off on the project for now," he said. 
Vaughan said even though asbestos is a hazardous material, the building is safe, since the asbestos is not being disrupted for construction. 
"In its current state, when it's not being used in the construction process or removal process, it's not harmful to anybody," he said. 
While construction on McAuley has been delayed, progress is still being made on the $95 million Multi-Purpose Center, which was started last year. 
"Each project is viewed independently, not against one another," Vaughan said. 
Construction on McAuley Hall has not been postponed because of the new Multi-Purpose Center, Vaughan said. 
View Comments (2)