No damages awarded after trial
Ex-staffer sues UVM for gendered salary discrimination, but jury awards no damages after three hours of deliberation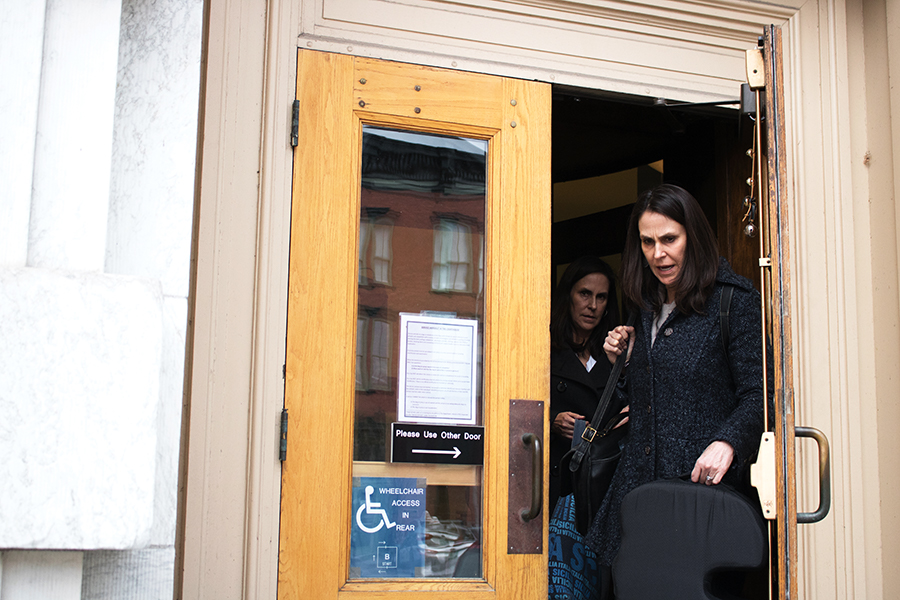 Following three hours of deliberations, a jury ruled that UVM did not mistreat a former information technology employee in a lawsuit she filed seeking financial damages.
Cynthia Reuscher, a former Enterprise Technology Services employee, filed suit against the University in 2014, and was laid off from UVM in 2015, having worked for the University since 2001. She sought approximately $4.5 million in damages.
"UVM's very grateful to the jury for their careful consideration of all the evidence,' UVM attorney Karen McAndrew said. 'We believe the jury reached the correct result based on all the testimony and evidence produced at trial.'
Reuscher claimed that the University violated the Equal Pay Act, intentionally discriminated against her because she is a woman, retaliated against her for filing a complaint with the Equal Employment Opportunity Commission, defamed her and created a hostile work environment.
The claims for both hostile work environment and Equal Pay Act violations were dismissed by Judge Robert A. Mello for lack of evidence, and not decided upon by the jury.
In closing arguments, Reuscher's attorney Siobhan McCloskey directly attacked the University.
"[UVM is] like a child with chocolate on their face, and when their mother asks if they ate the chocolate bar, the child says no, even though it's obvious that they're lying," she said.
"UVM is lying for their reasons for terminating her. That's wrong and it shouldn't be allowed."
UVM's lawyer Karen McAndrews said that Reuscher's case was like a line from a nursery rhyme.
"When the whole world's wrong, and you're the one who's right, it's time to go to bed at night," McAndrews said.
McAndrews said that the adult version is "When the whole world's wrong, and you're the one who's right, it's time to reconsider your position."
The trial, which ran from April 16 to 20, involved testimony regarding an incident in September 2016 where another former UVM employee brought a gun to the home of some UVM students.
Keith Kennedy, Reuscher's former supervisor, testified that he had watched porn in the office. Ruescher said this contributed to her charge of a hostile workplace.
Earlier that week, UVM associate attorney Kendall Hoechst shed tears after a confrontation with McCloskey.