Redstone Dining closed for weekday daytime meals, cite few staff and customers
Redstone Dining closed its doors for weekday breakfast and lunch this semester in response to historically-low customer participation, according to a Sept. 5 email from Melissa Zelazny, UVM Dining resident district manager. 
UVM Dining, much like the rest of the country, is also experiencing a staffing shortage, the email stated. Redstone Dining sees comparatively very few students during daytime hours and considerably more students during dinner hours since students are most often in their residential location during the latter time frame, according to the email. 
"Over the past few years, the Redstone Dining hall only served about 400 students at breakfast and 300-400 at lunch, Monday through Friday," Zelazny stated. "We have reallocated staff from Redstone to the busiest locations during peak times, allowing us to expand hours [elsewhere] and increase the number of stations open, to ensure that we are delivering on the expectations for students."
In contrast, other dining halls see an average of 900-1,200 customers during the same period, Zelazny stated in a Sept. 8 email.
The Redstone Dining Hall hours for this semester are 4:30 to 8:30 p.m. Monday through Friday, and 10:00 a.m. to 3:30 p.m. and 4:30 to 8:00 p.m. Saturday through Sunday, according to the UVM Dining website. 
Its hours last year were 7:30 a.m. to 2:30 p.m. and 3:30 to 8:00 p.m. Monday through Friday, and 8:00 a.m. to 2:30 p.m. and 3:30 to 8:00 p.m. Saturday through Sunday, the website states.
These changes have caused problems for students, said sophomore Sean Swikle who lives in Patterson Hall.
"It's not the end of the world to be honest," Swikle said. "But it's not exactly what I signed up for."
Swikle's eating habits are not disrupted by the change, but he finds having to walk elsewhere inconvenient, he said. 
"It is frustrating at times when you want to eat and you have to walk either to Harris Millis or Central," Swikle said. "I can't just have the leisure of walking in and [getting] a quick meal and leaving."
Swikle hopes UVM Dining will reverse this decision and open Redstone Dining up for daytime weekday hours, he said.
"Everywhere is short staffed, so you have to sympathize, on one hand," Swikle said. "On the other hand, I'm paying the same for people who are getting better access to food than I am."
Sophomore Michael Grega also finds the change in hours to be disruptive, he said. 
"[Redstone Dining] is the best dining hall option," he said. "I know they're trying to make up for it with things like the meal swipe at the Marketplace, but that still doesn't replace a traditional cafeteria breakfast experience."
While students are fully capable of going elsewhere to eat during breakfast and lunch, it is not equitable for Redstone students, Grega said.
"There's been some outrage because you live there and you want to be able to drop in and grab a snack, but you have to go somewhere else," Grega said. "That doesn't look very accommodating."
To remedy these changes, UVM Dining added a "Take Four" program at Redstone Market, in which students can use a meal swipe for a choice of four items for breakfast or lunch twice during the week, according to an Aug. 4 email from UVM Dining. Any student with a meal plan that allows for meal swipes for dining halls is eligible to use this option at Redstone Market.
Redstone Market, a grab-and-go style eating location for students to purchase pre-packaged items, now has greater options of hot entrees and sides as well as additional cashier stations, Zelazny stated.
UVM Dining also extended dinner hours at Redstone Dining by half an hour to accommodate more students, she stated. Dining staff anticipate this change will remain in place for at least this academic year, Zelazny stated. 
Last fall, UVM Dining converted Northside Dining on Trinity campus into a "grab-and-go" market based on the same factors of low staffing and low student participation, according to a Sept. 17, 2021 Cynic article. 
Other recent updates at UVM Dining include the continuation of the Meal Exchange program, where students can use a meal swipe to get an entree and sides at eligible locations, which began during the pandemic, as well as its expansion to be available during more mealtimes, Zelazny stated.
"We have a lot of dining locations on campus and we continue to evaluate where and what type of concepts service the student needs best," Zelazny stated. 
About the Writer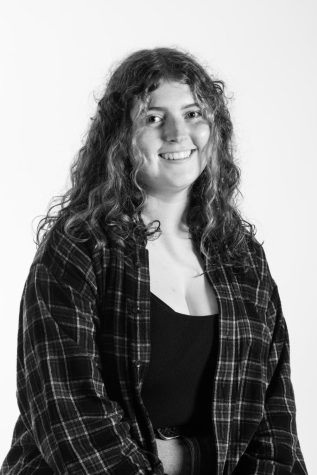 Halsey McLaen, News Editor
(She/they) Halsey McLaen is a junior from Groton, Connecticut, majoring in environmental sciences with a minor in reporting and documentary storytelling....