Remembering Nikisha Falcone (1997-2018)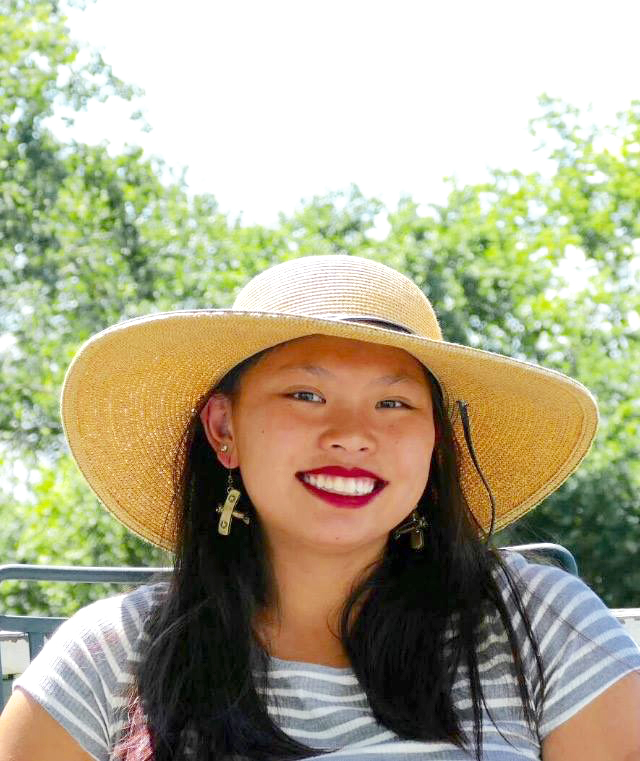 Courtesy of Facebook
This fall, UVM's chapter of the service fraternity Alpha Phi Omega appointed senior Nikisha Falcone to a new position: sunshine chair.
In this role, she was tasked with making sure all members felt safe and happy, a responsibility that came naturally to her, APO President senior Ryan Beattie said.
"Making other people happy is an integral part of who she was," he said. "She really focused on making sure that everyone there felt safe and together and happy."
Falcone died unexpectedly the morning of Sept. 30.
As the first and only sunshine chair, Falcone will fill the role forever, Beattie said, since APO has decided to retire the position.
Since her death, Falcone's impact on the community has been felt across campus.
"She completed over 700 hours of community service on campus and that is just like — what an impact," Beattie said. "I don't know if any other person in our club had done so much."
She served various roles outside of her work with APO, including resident adviser, community adviser, orientation leader and member of the University Program Board.
To remember her legacy, Falcone's Track and Field teammates, coworkers and friends held a vigil Oct. 4 where they reflected on her contributions to the UVM community.
At least 200 members of the UVM community gathered on the track behind Virtue Field to partake in the celebration of her life.
Those who knew Falcone were silent when they arrived at the track. People stood, candles in hand. Soft whispers could be heard. When someone had a memory to share they stepped forward.
"She was so willing to hear what was going on in other people's lives and take on their struggles and burdens," Sophomore Ben Biere said at the vigil. "I want to be like her in that respect, I want to be like her in all respects because of how strong she was and how caring."
As the wind picked up, some flames flickered out. Strangers turned to one another to relight their candles.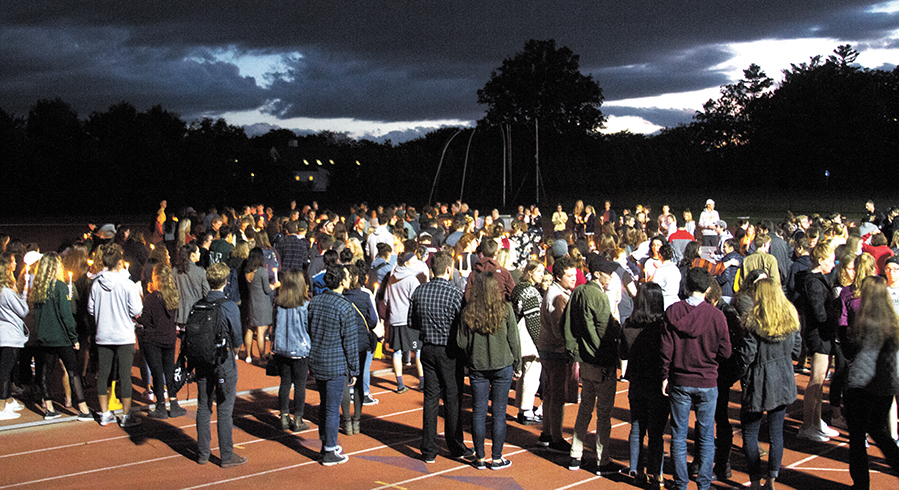 Her father, Vinnie Falcone, was unable to make it to the vigil, but is forever grateful for the community UVM created for her, he said.
"I just feel at times Nikisha gave so much to so many that there was probably little left for herself," he said. "So, when I read Facebook posts, you know, there was so many people that wrote about how she touched them, and that was overwhelming."
He recalled the last weekend he had spent with his daughter at the end of UVM's annual Week of Welcome. He got to watch as Nikisha seemed to connect with everyone she encountered, he said.
"I told everybody this was probably the best weekend I had with her," he said. "It seemed like every third person had to stop and say 'hi' to her … like she was the celebrity in Burlington, you know?"
"I was fortunate enough to have two perfect daughters," Vinnie said. "She was never any trouble. She was the perfect daughter growing up. Like everybody else, I'm going to sorely miss her."
UPB advisor Maggie Colbert '18 will remember how Falcone always beamed positivity, she said.
"She just wasn't someone who was like, 'oh, I have extra time, I'm going to lay in my bed,'" Colbert said. "When she did have extra time, she'd be like, 'I have extra time so I'm going to go volunteer.'"
One of the most distinct memories Colbert had of Falcone was her favorite color, sunset, she said.
Although sunset isn't a real color, Colbert said, Falcone loved it and no one could tell her differently.
At the vigil, Matt Belfield, head coach of the Track and Field team, spoke just before closing the ceremony with a moment of silence.
"So we will finish with a moment of silence here in a second," he said. "It sounds like she was a lot of people's light and what I want everyone to remember from this is sometimes you need to give the light, sometimes you need to take it.
"It only takes one light to get 300 lights lit up here, so be the light when you need to, and accept it from others when you need to as well."
Beattie met Falcone at their first-year orientation, he said, but it wasn't until they sat next to each other at their first Outing Club meeting that they became friends.
"We signed up for the same trip together for this to hike up Mount Mansfield on the Sunset Ridge and we hiked up there together," Beattie said. "And that really started our friendship."
Beattie said what he will miss the most about Falcone is the bright light she always radiated.
"The way she makes you feel every time you see her," he said. "And just the fact that she was able to like always be something positive in my life and really in so many people's lives, just feels like a void without her here."
A community gathering will be held Oct. 11 in the Grand Maple Ballroom to honor Nikisha Falcone.
Please seek support for yourself or for someone who you may be concerned about by contacting UVM's Counseling and Psychiatry Services at 802-656-3340 (for students) or Invest EAP at (802) 864-3270 or toll free at 1-866-660-9533.