Student groups work to increase voter turn out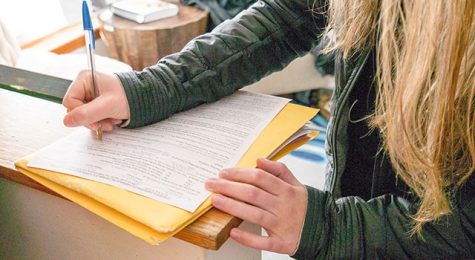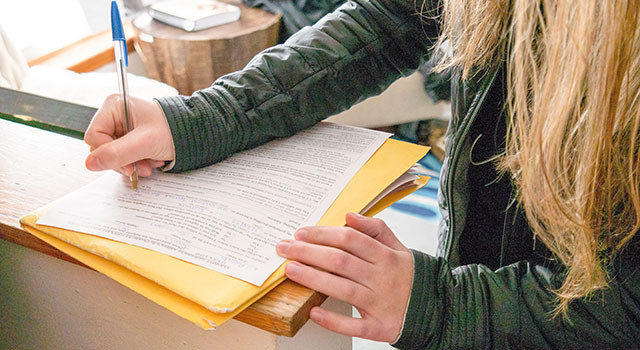 Voter turnout for young people has historically been low compared to other age groups.
At UVM, groups like the SGA, College Democrats and College Republicans have been working to register students to vote in either Burlington or their hometowns.
SGA-organized meet-and-greets with gubernatorial candidates Gov. Phil Scott (R) and Christine Halquist (D) as well as encouraging students to vote, said senior Maeve McDermott, chair of the SGA Committee on Legislative and Community affairs.
"It's very important that students vote because they have a voice that needs to be heard," McDermott said. "One vote does matter."
College Democrats President Sam Donnelly, a junior, said that the College Democrats have been tabling in the Davis Center registering students to vote.
In the past the College Democrats have encouraged students to register to vote in Burlington, but this year are focusing on getting students to vote regardless of where they register, Donnelly said.
"It shouldn't matter where they get engaged, as long as they get engaged," he said.
College Republicans President Tommy Switzgable, a senior, said he's not concerned about student participation in the election at UVM because it's a very politically aware campus.
"I still encourage my friends to vote; it's a civic duty, but it's also a privilege," Switzgable said. "There are people who can't vote, so you should when you can."
Switzgable said he thinks the number of college-aged people voting this election will be a significant increase from past numbers because of people's reactions to President Donald Trump's administration.
"It won't be a massive spike [in voter turnout], but it'll be a step in the right direction," he said.
Sophomore Jace Laquerre, who is involved with local campaigns in Chittenden county, said that it's important to vote in elections because it's how the people who make decisions get put in the position to do so.
"Whether we like it or not politics has an influence on our everyday lives," Laquerre said. "We would be wise to pay attention to that and fight for the issues we care about."
Forty-three percent of people between ages 18 and 29 voted in the 2016 presidential election, while 71.4 percent of people over 60 voted, according to the United States Election Project.
Turnout is also typically lower in midterm and off-year elections than presidential elections — only 16.3 percent of people between age 18 and 29 voted in the 2014 midterm elections, compared to 54 percent of people over 60, according to the website.
The United States Election Project is a website run by professor Michael McDonald at the University of Florida, according to the website.