Students stage die-in on Waterman Green in protest of UVM admin
As students shuffled between classes on UVM's Central Campus Sept. 3, a line of students dressed in black, carrying tombstones and a coffin began their somber march to the site of their "death." 
Late Thursday, the students along with other members of the UVM community including professors and lecturers, converged on the Waterman green to stage a die-in, to symbolize the slow death of our programs, the death of Black Americans across the country and the potential harm of UVM's reopening plan. 
Protesters spoke of the intersectional issue of racial injustice, UVM budget cuts, COVID testing, student accessibility and UVM police officers.
Following the die-in, students made their way to Battery Park to join other community members in a multi-day protest calling for the firing of three Burlington police officers.
Chris Harrell, a member of the UVM Union of Students executive committee, explained that this die-in was calling on people to stop being bystanders, lamenting the UVM administration for sitting back as the BIPOC community pleads for justice. 
"We can no longer wait for Black death before we care about black issues," they said to a crowd of protesters dressed in all black outside the Davis Center, before the group marched to Waterman Green. 
However, some students at the content-packed event admitted feeling confusion about what the protest was really about.
"I saw it getting advertised on Instagram as advocating for better COVID regulations or something, and then my friends were telling me that they saw it had changed to more of a racial justice kind of issue," Junior Julia Philon said.
Philon said that although she was glad to be advocating for the Black Lives Matter movement, the advertisement of the event could have used some clarity. 
"Some of the people I talked to when I first got here weren't sure whether to call this 'the die-in' or a BLM protest," she said.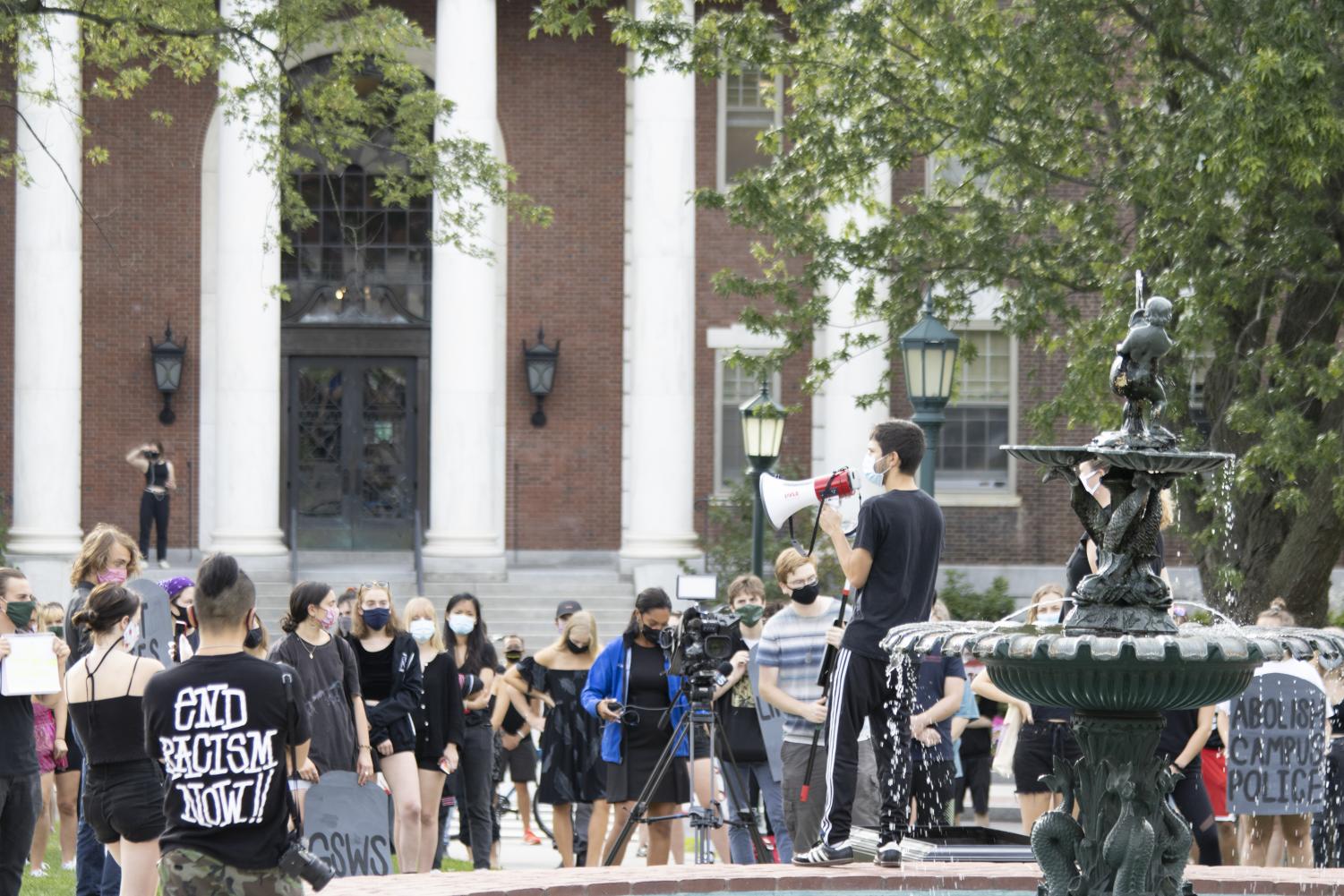 While Harrell focussed on the racial justice movement, UVM Professor Helen Scott called for increased funding to protect students, programs, faculty and staff. 
"They keep telling us they have no alternative, because there is no money and that it is a budget crisis," Scott said. "We are saying this is not a budget crisis, it is a crisis of priority."
Organizations represented at the die-in included BLM of UVM, United Academics, UVM United Against Cuts, The Black Perspective, Community Voices for Immigrant Rights, Sunrise Movement Burlington, UVM Union of Students, Organize UVM, Decolonize Burlington, the Asian Student Union, the Queer Student Union and UVM Progressives.
UVM Junior Mahntra Hennessey said that she attended the protest both in support of the Black Perspective's occupation of Battery Park and the Die-In's support of faculty, programs, and prioritization.
"As a linguistics major I've seen my own Department get defunded along with many other majors in CAS," Hennessey said. "Other staff, along with professors, haven't received nearly enough pay for everything they're asked to do while people higher up in the administration face zero cuts," 
Hennessey said although she's been disappointed by her peers in the past for not being involved in protests, this year she's seen a huge change in the way more students are pushing for equity. 
After several minutes on the ground and a number of speeches the students continued their march down to join the nightly protests against racial injustice and police brutality in downtown Burlington. 
Correction Sept. 12, 2020: An earlier version of this story used the incorrect pronouns for a student and indicated an incorrect leadership position for that student. Chris Harrell is a member of the UVM Union of Students executive committee as they have a non-hierarchical leadership model.
Leave a Comment
About the Contributors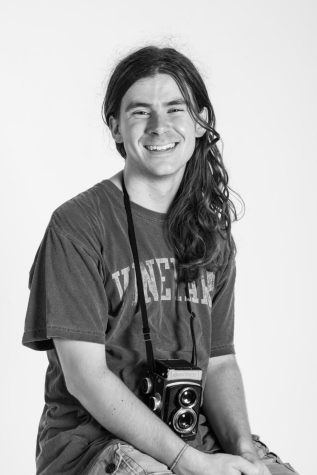 Mac Mansfield-Parisi, IT Editor
(He/they)

Mac Mansfield-Parisi is a senior from Merrimac, Massachusetts, majoring in electrical engineering. He has been part of the Cynic photo section...