UVM Medical Center nurses announce plans to strike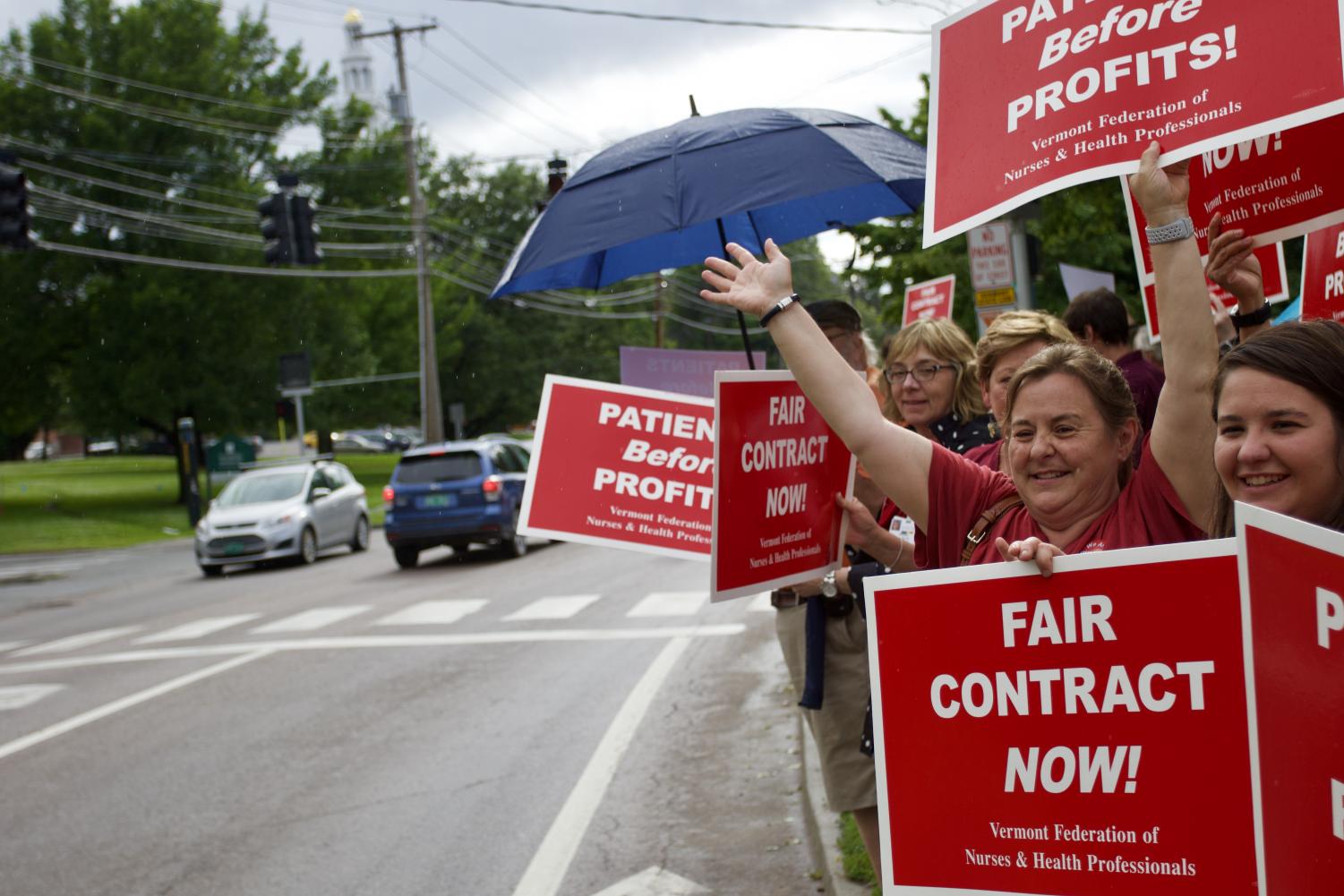 The UVM Medical Center nurses will issue a strike notice to the UVM Medical Center Monday morning.
After a week of negotiations, the bargaining committee has voted to issue a strike notice, according to a June 30 Facebook post made by Stephanie Lusk, a member of the nurses' bargaining committee.

The official announcement and 10 day notice of the strike will come Monday, July 2 at a press conference. The nurses are legally required to issue a 10 day strike notice prior to striking. Their contracts expire July 9 at Midnight.
The news comes after two last minute negotiating sessions Friday and Saturday with UVMMC.
The nurses held a "Honk and Wave" rally on Colchester Avenue across from the UVM Medical Center in Burlington on the evening of June 28, which was expected to be the last session of negotiations.
The medical center has not yet received an official notice of a strike, but were told to expect one, Michael Carrese, a spokesperson for UVMMC, stated in a June 30 email to the Cynic.
"The community deserves continued efforts to reach an agreement and avoid the "disruption a strike would cause," he wrote.
A federal mediator is being used to continue talks between the two parties, according to the email.

Courtesy Facebook
Updated June 30, 2018 at 6:17 pm to include comment from UVMMC.