UVM president extends tuition freeze, announces new room and board freeze
Neither student tuition nor room and board will increase for the 2021-2022 academic year, marking the first room and board freeze in 30 years and the third consecutive year of UVM's tuition freeze.  
President Suresh Garimella announced his plans to ask the Board of Trustees to maintain current tuition and room and board fees and decrease the comprehensive fee at an Oct. 26 press briefing. He also announced a new scholarship program for underrepresented students to attend UVM.
"We need to stay focused on the future, and that future rests in the hands of our young people, our students," Garimella said. "This is why today I'm announcing that I will recommend to the Board of Trustees zero tuition increase for next year." 
Full tuition for in-state students is currently $16,392 and $41,280 for out-of-state students. 
The average cost of room and board at UVM typically increases 3.2% each year. Currently at $13,354, the freeze should save students roughly $427 next year on room and board. 
However with roughly 5,800 students living on campus according to UVM's Residential Life website, UVM will proactively sacrifice about $2.5 million dollars.  
Garimella said although it is more difficult to calculate tuition revenue because of the difference between in-state and out-of-state pricing, UVM's tuition freeze will cost the school around $7million to $8 million. 
 The announcement comes amidst budgetary shortfalls brought on by pandemic as well as pre-pandemic costs, which have prompted faculty and staff pay cuts and a University-wide hiring freeze.
However, Garimella said he hopes the changes to UVM's costs will help attract more students to the University and will benefit UVM financially in the long run. 
"Our hope is that more students see that UVM is a good bet, not only because we're making it financially feasible, but because as you know, we are probably among the top universities in the country in terms of handling COVID," Garimella said.
A majority of UVM staff have given back or have taken pay cuts of up to 5%, and some administrators have taken an additional voluntary 3.3% cut, Garimella said.
Following two consecutive years of 5% faculty pay cuts, the University plans to implement a pay freeze to compensate for a $9.4 million loss, however they have met pushback from UVM's faculty union, United Academics.
"COVID has exacerbated our expenses for sure, but we also have had systemic structural budget realities that are not new, and so we truly believe that increasing tuition continually is not the answer," Garimella said. "But we will continue to minimize the impact on our employees."
However, the president admitted that the future remains unknown and that faculty and staff have made sacrifices for the sake of the University.
"We get very little support from the state and our costs keep rising. So what gives?" Garimella said. "You can let go of some people, or everybody contributes a little bit so we all stay employed. The choice is very clear to me, and it's the second one of those and I would hope that everyone at UVM feel the same." 
The student comprehensive fee, which students pay $2,670 for each year, goes to a variety of expenses including the Student Government Association. 
Garimella is asking to postpone the $140 additional fee for gym reconstruction and reduce the current cost, although the specific numbers have yet to be announced. 
"The exact numbers will become more clear as we're able to model further and and and look at all the efforts on campus that are supported by the comprehensive fee," Garimella said. "But it will definitely cost less to attend UVM next year than it did last year."
In addition to the announcements about changes to student fees, Garimella announced a new Student Opportunity Access and Recruitment campaign, which includes a scholarship to support underrepresented and underserved students. 
The starting goal for the scholarship fund is $150 million, $18 of which the University has already raised. 
"These initiatives represent a proactive pathway for us to galvanize our efforts to empower excellent students from all backgrounds," Garimella said. "When you consider the financial burdens facing so many of our students, this is the right choice. We will all benefit as our students realize their potential."
Leave a Comment
About the Contributors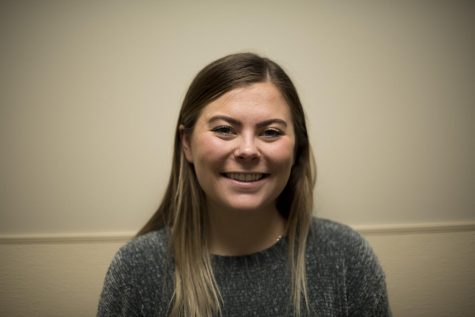 Emma Pinezich, News and Sports Editor
Emma Pinezich is a senior Political Science and French double major from New York. She started working for the Cynic as an illustrator in her first year...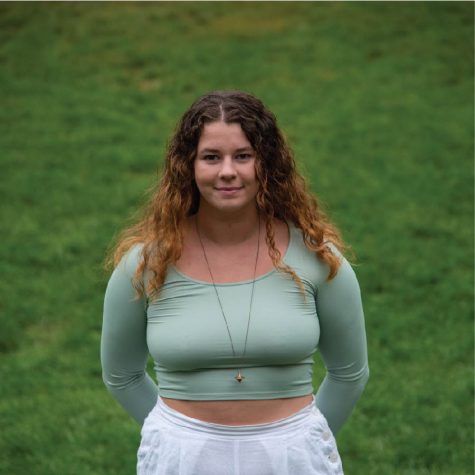 Kate Vanni, Editor-in-Chief
(She/her)

Kate Vanni is a senior Communications Design major with minors in Applied Design and Studio Art. Before becoming the Editor-in-Chief, Kate...