WE residents circulate petition to re-hire RA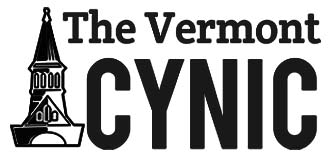 Central Campus Residence Hall residents have started a petition to have their RA reinstated after her dismissal.
Sophomore Carter Bradshaw has been relocated to Wellness Environment housing in Christie Wright Patterson after being fired Oct. 16.
The petition stated she was terminated for "having two sips of beer" at a party outside of the Wellness Environment.
"I was removed from my position as an RA, so I moved from CCRH to Christie, but am still in the Wellness Environment," Bradshaw said.
Bradshaw said she still feels "very passionate about WE and what Jim [Hudziak] is doing."
Bradshaw was offered and accepted a research assistant position on Hudziak's team after her RA termination.
Director of ResLife Raf Rodriguez said that the removal of an RA is a matter that ResLife deals with exclusively and that RAs do not belong to any program.
"WE doesn't own RAs," he said, "ResLife hires, trains and gives RAs contracts."
The Associate Director of the Wellness Environment, Jeffrey Rettew, said that the "Wellness Environment was not part of the process involved in Carter's separation from her RA role in CCRH."
An RA will be terminated if they engage in "the Most Egregious Forms of Behavior," which include drinking alcohol, according to the RA Terms of Employment.
First-year Abigail Robbins lives on the floor where Bradshaw was the RA. Robbins said that Bradshaw "cared about her residents."
Residents started "Save Carter," the petition passed around CCRH, because Bradshaw "made such an impact on our wing," Robbins said.
It stated that Bradshaw was accused of attending a party with another WE student.
"She reported having two sips of a beer, then putting it down," the petition stated. "She denied being in the same room or presence of the student in her building."
The RA position prohibits the consumption of alcohol in any place if the RA is under the age of 21, Rodriguez said.
First-year Gabby Ostrov, who lives on the same floor as Robbins, said Bradshaw's residents were notified of her termination Oct. 27 in a floor meeting, Ostrov said.
At first, Bradshaw felt that her "termination was an unfair consequence for the small mistake" she made, but now feels it is a "positive change."
Hudziak has been "extremely supportive throughout this very stressful process,"  Bradshaw said.
Rettew said that he is "thrilled" to have Bradshaw continue to be part of the Wellness Environment in Christie Wright Patterson.