Despite faults in election system, go vote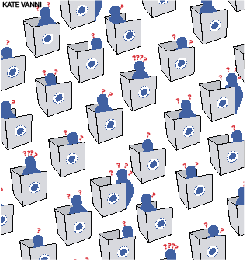 Today, March 3, is "Super Tuesday" when 14 states will hold their primary elections.
Many people are rightfully worried about their preferred candidate not getting nominated as the official Democratic Party nominee.
We need to keep fighting and remember our votes do matter. Despite the flaws in our election system, we've made more progress than we realize.
We saw mishaps at the Iowa caucuses, where the Democratic National Committee chose a faulty app to count the votes, which resulted in mass confusion, according to a Feb. 6 Vox article.
Another concern is the rise of voter suppression, especially from Republican governments.
According to the Brennan Center, between 2014-16, 16 million voters were purged from polls. Such practices are designed to keep voter rolls updated, but a large part is due to state negligence or intention to remove certain demographics by not notifying them of their removal.
States like Wisconsin, Tennessee, Mississippi and more require state IDs from their residents to be eligible to vote, according to the National Conference of State Legislatures' webpage on voter identification.
Government-issued IDs can be costly or time-consuming to acquire, and often not an option for low income or disabled voters.
Furthermore, we should be concerned that partisan news networks benefit the loudest and wealthiest candidates, without giving fair representation towards those who don't meet their standards.
Despite these setbacks, I still believe we're progressing.
For starters, voter turnout has only increased since President Donald Trump's election in 2016. While total voter turnout was higher in 2016 than in 2018, this is to be expected for a midterm election.
What is even more impressive is that over 30 million more voters turned out for 2018 than 2014. In fact, it was the largest turnout in over 100 years, according to the U.S. Elections Project's data.
Democrats have started to realize they can mount success in "solidly red" states.
Former Georgia State Rep. Stacey Abrams just barely lost the 2018 Georgia gubernatorial election, and former Rep. Beto O'Rourke's lost by 2.5% to incumbent Sen. Ted Cruz for the Texas U.S. Senate seat, according to a May 2019 New York Times article.
With all the negative news circulating on cable news and Twitter, it seems easy to lose track of the real progress we're making. There's obviously still a lot of improvement to be made, but that's no reason to stop now.
Make sure you, your friends and your family are registered to vote and make your voice heard at the ballot box.