New leadership sparks change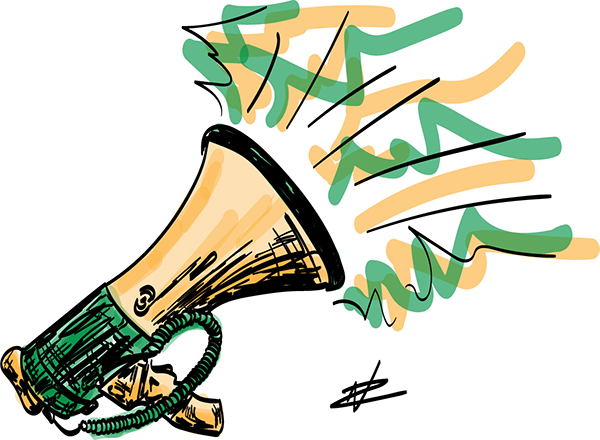 Dressed in a black and yellow robe, standing at a podium in Patrick Gym, UVM President Suresh Garimella gave his first address as president in front of a crowd of first-year students.
"I still remember the apprehension and excitement I felt when I was at my first week of college," Garimella said. "In some ways as the new president coming in, leaving everything that I was very comfortable and familiar with for 20 years in Indiana, I'm right there with you."
This school year marks the beginning of new leadership at UVM.
The arrival of Garimella and Interim Vice Provost Patricia Prelock means there is a possibility that substantial changes will come to the University in future years.
This administration is diverse. Race and gender are now more represented than at any time in recent memory.
Dr. Prelock is the new interim provost of UVM. She is the second woman to hold the position in a decade and the first with a nursing background.
Previously, Prelock was the Dean of the College of Nursing and Health Sciences for 10 years.
Garimella has moved to Vermont from Indiana, where he was executive vice president for research and a professor of mechanical engineering at Purdue University.
His background in engineering, along with Prelock's in nursing, makes the UVM executive office entirely science-based.
This transition of leadership causes both excitement and slight apprehension.
While we welcome Garimella and Prelock and wish them the best of luck in their new positions, we also know how important it is for students to have a say in how the University functions.
We encourage UVM students to make their voices heard. Get involved on campus. Advocate for your beliefs and the changes you'd like to see.
Promoting the changes you believe should occur can come in many forms. Whether you get together in a group and protest for change, run for an SGA senate seat or have conversations about your values with your roommates, you can, and will, make a difference.
Attend board of trustees and SGA meetings. Listen, vote and spark discussion.
Join the Cynic, where you can report on campus news in real time and share stories of campus culture.
Write a Letter to the Editor, and let us know your opinion on current campus events.
No matter your interests or skill level, there is a place for you at the Cynic.
Stop by our office on the first floor of the Davis Center any time, and a member of our staff will be happy to help you get involved.
Join us for our first general meeting of the semester at 7 p.m. Wednesday, Sept. 4 in the Fishbowl on the second floor of the Davis Center.
It's the start of a brand new school year. Before we know it, the leaves will start changing, so let's bring the colors of change to campus too.