Variation is value is CAS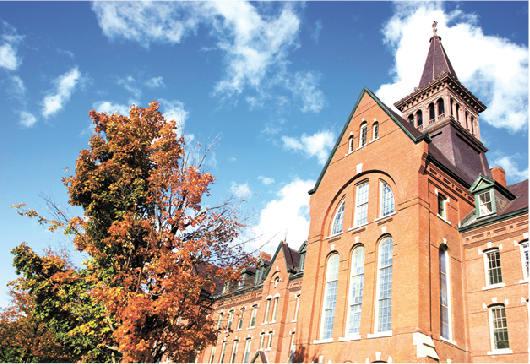 Not all degrees are created equal.
In October 2018, CAS changed degree requirements for all majors, dropping required credit hours to 30 while increasing the maximum amount of credits students can take from 18 to 19.
According to English Department Chair Dan Fogel this change lets students take electives outside of their major and take more classes.
This is a good mission, but in this case it has failed.
Though it gives students flexibility, it shows harmful tendencies of making all majors the same, but they're not.
The College of Arts and Sciences is UVM's largest school, according to the University's website. It houses a broad range of disciplines, from biochemistry to linguistics.
Subjects this diverse have very little in common. Some focus directly on specific subject matter, whereas others have more wiggle room.
A chemistry major preparing for graduate school does not require the same level or type of preparation as a dance major hoping to teach children. Neither are inherently better or worse than the other: they're just not the same.
With so many different courses of study, it doesn't make sense for CAS to require the same amount of credits for all of them.
As a public university, UVM should nurture all courses of study in their own right.
That means appreciating and not interfering when certain subjects require different skills, and therefore different coursework, than others do.
It's impossible to do this if vastly contrasting majors are cast in the same mold.
Not all degrees are created equal. And they shouldn't be.
Staff editorials officially reflect the views of the Vermont Cynic. Signed opinion pieces and columns do not necessarily do so.
The Cynic accepts letters in response to anything you see printed as well as any issues of interest in the community. Please limit letters to 350 words. The Cynic reserves the right to edit letters for length and grammar. Please send letters to [email protected].