History repeats itself: Men's soccer falls 2-1 in quarterfinal match
Thirty-three years later, and the scoreline reads the same.
Junior midfielder Daniel Pacella's one-time screamer in the twenty-third minute was not enough as the Catamounts fell 2-1 to No. 3 Syracuse University in the NCAA Division I Men's Soccer Championship Dec. 3.
UVM traveled to face the Orange in their first national quarterfinal appearance since 1989, but their hopes of reaching the College Cup were stifled by the one-goal loss.
Vermont's last quarterfinal match—33 years ago—ended in a 2-1 overtime loss to Rutgers University, according to a Nov. 19, 2016 Burlington Free Press article.
Syracuse opened the scoring in the eleventh minute with a corner-kick Olimpico goal by midfielder Curt Calov. UVM fifth-year goalkeeper Nate Silveira attempted to punch the ball away, but Calov's service proved too high and dropped into the top-right corner of the net.
Vermont responded 12 minutes later when Pacella rocketed a shot into the left side of the frame, leaving Syracuse goalkeeper Russell Shealy stunned.
The Catamounts couldn't hold onto the level score, however. Syracuse forward Levonte Johnson gave the Orange the lead in the forty-second minute with a tap-in goal off a low cross from teammate and forward Nathan Opoku.
Try as they might in the second half, Vermont was unable to overcome the deficit.
UVM had beaten Quinnipiac University, Southern Methodist University and the University of California, Los Angeles in the tournament before being bested by Syracuse.
The Catamounts' performance during Saturday's match lacked nearly any scoring opportunities. UVM had only one shot on goal across the 90 minutes—Vermont's lone tally—compared to the Orange's five on net.
Silveira's day in goal saw the keeper record three saves, with Syracuse's Shealy saving zero shots, according to the UVM men's soccer website.
Saturday's result ends a storied season for the Catamounts. Vermont finishes with a 16-4-2 record, its best since the '89 run, and its progress in the national tournament the farthest since the same season.
About the Writer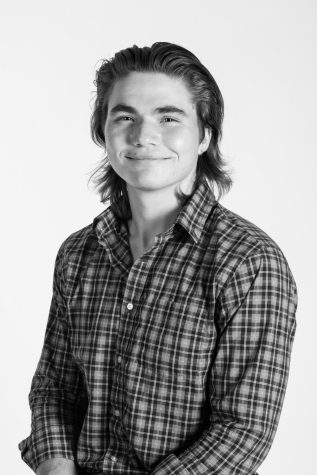 Eric Scharf, Managing Editor
(He/him)

Eric Scharf is a senior political science major and French minor and serves as the managing editor at the Vermont Cynic. He started at the...