Sophomore ultra-athlete takes her talents to the mountains
Sophomore Wren Pyle is an athlete who refuses to be defined by one sport. 
A swimmer, biker, runner, as well as an extreme sports athlete who has competed in ultramarathon running and ski mountaineering, Pyle has her sights set high when competitions return, all the way up to the Olympic games.
Pyle is drawn to outdoor sports, however her love for athletics did not begin on the mountains, but in swimming pools. She swam competitively for as long as she can remember and division I programs were recruiting her by the time she got to high school, she said.
As she grew older, swimming became an increasingly negative influence on her mental health, she said. Assigned male at birth, Pyle did not feel comfortable competing in the boys division. 
She described feeling the need to fit into the sport's benchmark of an ideal male body. 
"On a men's team you're expected to be lean, big and strong and that, for a long time, lead me into forcing myself to conform to that expectation which really worsened my mental health," she said.
However, outdoor endurance sports became a way for Pyle to create her identity as a transgender athlete. They gave her not only an opportunity to compete but also a community that supported her unconditionally, she said. 
"I didn't come out for another year and a half after I started these ultra-endurance sports, but having that community to start with made me feel like it was a safe place to start exploring the possibility of coming out," she said.
While on a recruiting trip with the University of Denver swimming team, Pyle says she fell in love with the mountains. A new environment opened her eyes to a world of sports that did not categorize her based on her assigned gender or her body type. 
"The mountains judge you but they don't judge what you look like," Pyle said. "They care how strong of a climber you are and how much you are willing to be out there… being judged on those aspects felt like things that I could control."
Pyle's first experience in outdoor endurance sports came in high school as a participant in an ultramarathon. An ultramarathon is defined as any footrace longer than the traditional marathon length of 26.2 miles. 
Pyle says that running the JFK 50, a 50 mile ultramarathon, as a newcomer to the sport is still one of her proudest accomplishments.
 "It's a very easy race to quit," she said. "Which has only made my finish, to me, more impressive."
Another accomplishment that she ranks among her proudest is biking a "half-everest," 17,337 feet up and down a mountain, well over half of the height of Mount Everest.
She matched her ambitious goal of finishing the half-everest in just seven hours, she said.
Currently, Pyle is training to compete in ski mountaineering, often abbreviated as "Skimo." Skimo is a discipline of skiing that involves climbing up mountains, either with skis or without, and descending on skis, racing to the finish line.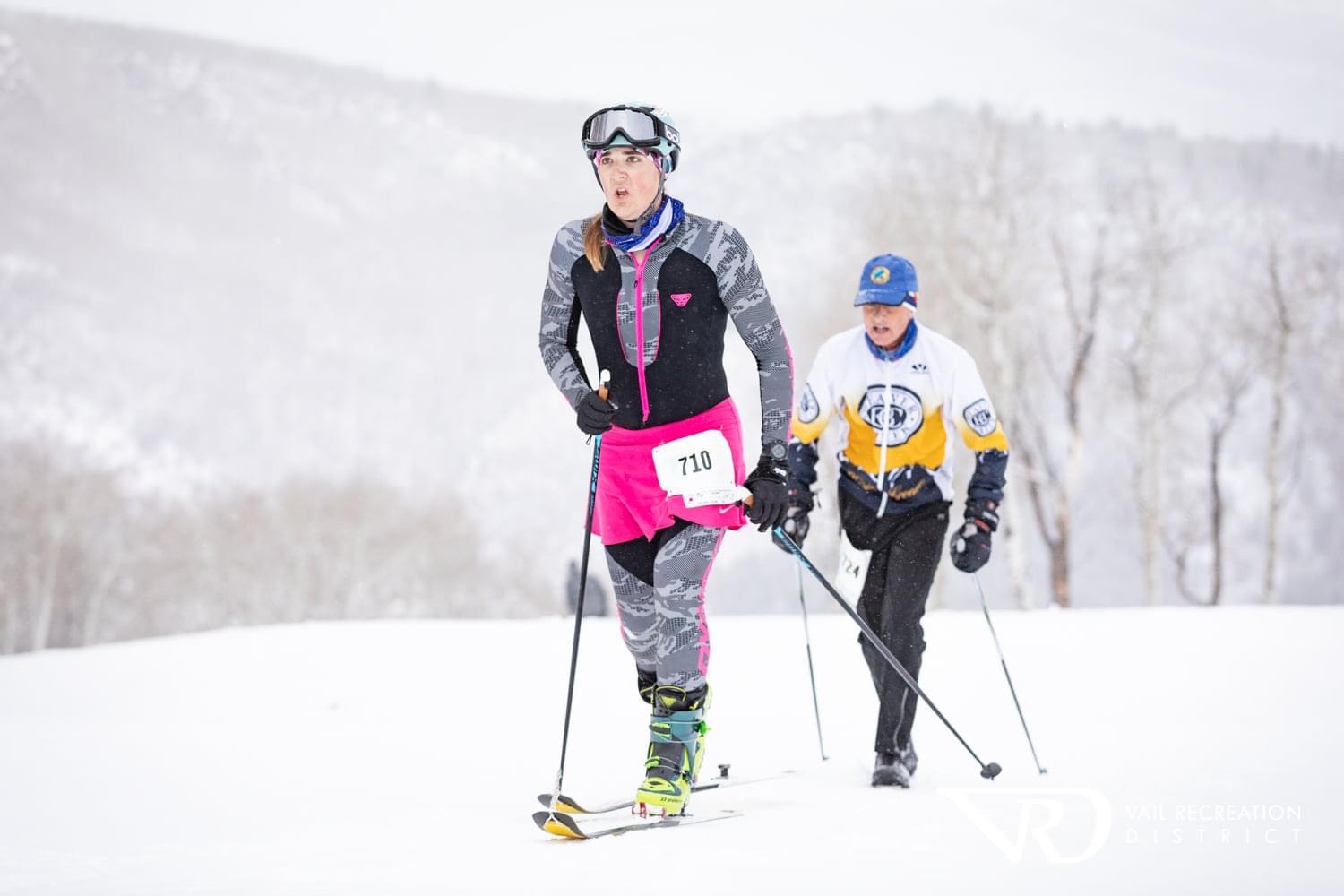 In addition to the highly supportive communities that she has become a part of through her athletics, Pyle says that the UVM community has allowed her to come into her identity as a trans woman. 
"UVM is a phenomenally accepting campus," she said. "I received so much support from my friends at UVM that it made it really easy to come out and embrace that." 
Pyle said that she has not fully experienced the challenges of being a transgender athlete since coming out, as most of the events that she was hoping to participate in have been cancelled due to pandemic restrictions. 
However, she makes efforts through her athletics to support other transgender individuals who have not had the same level of support as she has. 
Leading up to her most recent skimo event, Pyle raised almost $500 for the Trevor project, an organization that works to support disenfranchised LGBTQIA+ youth who are dealing with housing insecurity.
While she does not label herself as an activist, Pyle hopes to continue to inspire other transgender athletes. One of the scariest things about competing as a transgender woman is the pressure of being the first to do something, she said. 
"The challenges are pretty steep, but the rewarding bit of having trans friends reach out to me and say, 'you're an inspiration to me' is what keeps me going a lot of the time," she said.
Pyle hopes to return to competitive racing soon. Ski mountaineering will be featured at the winter Olympics for the first time at the 2022 Beijing games and Pyle has her sights set on competing. 
Cynic readers who are interested in finding out more about Pyle's journey and keeping up with her future adventures can find her on instagram @wren.likethebirds and her blog at wrenpyle.com.