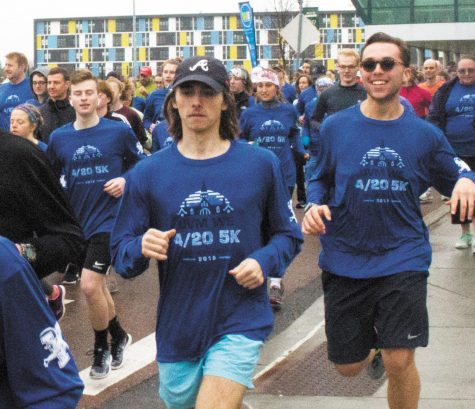 Allie O'Connor, Assistant Culture Editor

April 26, 2019
Despite the rain and overcast weather, several hundred students and community members gathered on the indoor tennis courts and turf of the Patrick Gym for the fourth annual 4/20 5K for Wellness April 20. At the same time, students from all across campus trekked to Redstone campus to participate in a ...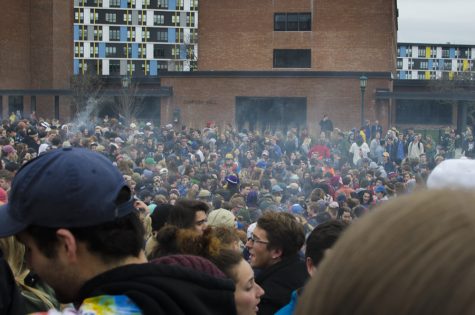 Chloe Chaobal, Senior Staff Writer

April 30, 2017
Some UVM students ran over three miles on 420. Others chose to smoke marijuana publicly. The Wellness Environment hosted its second annual 4.20 5k for Wellness April 20. The race began on Spear Street promptly at 4:20 p.m., just as hundreds of UVM students lit up joints and bowls, f...