UVM students celebrate 4/20 by exercising, smoking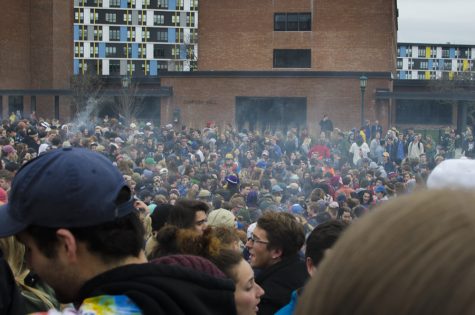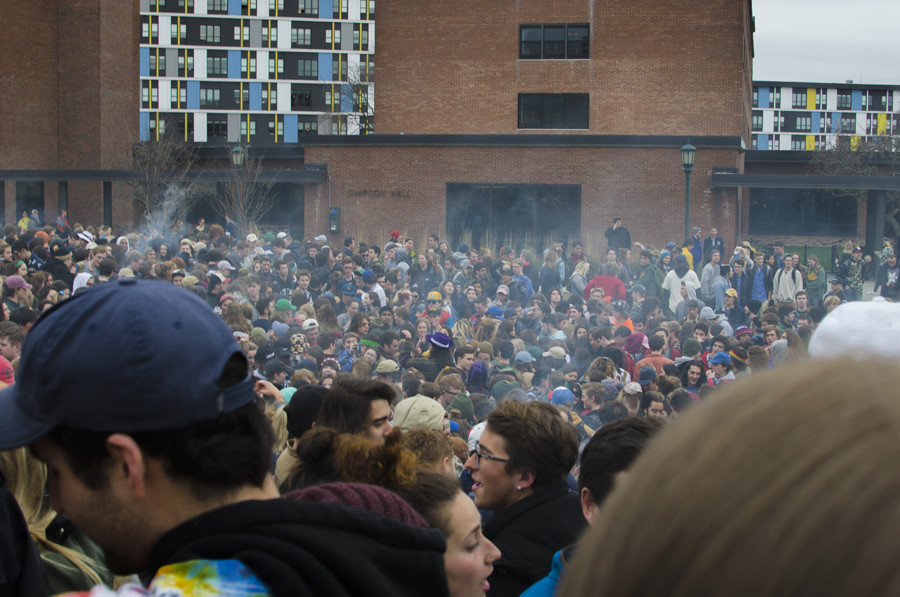 Some UVM students ran over three miles on 420. Others chose to smoke marijuana publicly.
The Wellness Environment hosted its second annual 4.20 5k for Wellness April 20. The race began on Spear Street promptly at 4:20 p.m., just as hundreds of UVM students lit up joints and bowls, filling the Redstone Green with marijuana smoke in celebration of a national and campus tradition.
About 600 students participated in the race, said Jim Hudziak, director of WE and UVM College of Medicine professor. Hudziak created WE two years ago, and the program has received national attention from media outlets like the Boston Globe.
The 5k was meant to promote wellness on campus and provide students a healthy alternative the day of the event, Hudziak said.
The goal of the event was not to make students run instead of smoke, he said.
"WE encourages the safe use of substances." said a first-year WE student who wished to remain anonymous. "I'm not a runner so I did not do the 5k, I didn't plan to smoke on 4/20 and just wanted to see the green."
The core of the WE philosophy is to provide wellness opportunities rather than judging the decisions others make, Hudziak said.
"There were so many people at the run," said sophomore Helen Thurston, who is in WE.  "Even friends I would not have expected to go to the 5k went to the race instead of going to the Redstone Green to smoke."
Thurston said that she feels like marijuana is a big part of the culture at UVM, but WE allows students to be a part of this culture without smoking.
"Just saying that students shouldn't smoke marijuana isn't going to change it," Thurston said.
According to the American Psychological Association, marijuana can have a negative impact on developing adolescent brains, despite its relatively mild health effects when compared to alcohol and tobacco.
Multiple scientific studies indicate that the cognitive effects of smoking are more severe for those started smoking at an especially early age, or those who smoke more frequently, according to the APA.
"I do think that the substance free alternatives created by WE are important," the anonymous WE student said. "It is important to maintain your health if you chose to use substances."
The number of people who gathered on the Redstone green was similar the crowd size last year, said Tim Bilodeau, Deputy Chief of UVM police.
"Everybody seemed to be very excited and having a good time," said a first-year student who lives in L/L and wished to remain anonymous. "It just seemed like a very peaceful good natured experience."
The weed culture at UVM is unique, said a first-year Wing-Davis-Wilks resident who wished to remain anonymous. People will offer it to you, but there is not any pressure to smoke; if it is not your thing, no one is going to get on your case, he said.
People who were smoking on the green were not arrested, but about a dozen students were referred to the Center for Student Conduct for marijuana possession, Bilodeau said.
"We take enforcement action when it's right in front of us," he said.
According to the UVM Police crime log, only two drug citations were made on the Redstone green April 20: one at 4:30 p.m. and another at 5 p.m.
About the Writer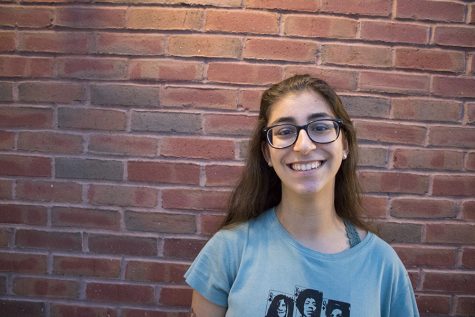 Chloe Chaobal, Podcast Editor
Chloe Chaobal is the podcast editor of the Vermont Cynic. She joined the Cynic as a news writer in her first semester of UVM. She also created "Cat Chat",...