Culture staff recommends: Best places to kiss or cry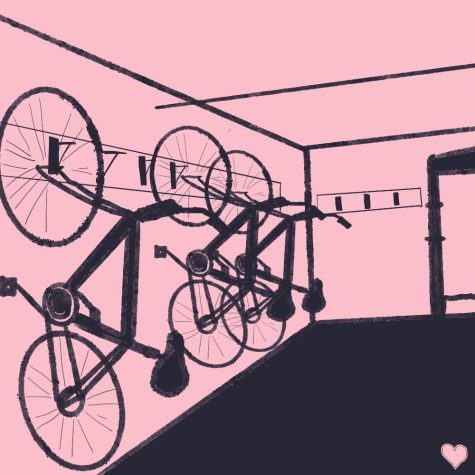 Maya Surrenti – Austin Hall bike room makeout
Picture this: it's two in the morning and your roommate is fast asleep. Your Friday night has either gone very well or very poorly and you need a private place to either makeout or cry. 
I personally recommend the Austin Hall bike room for all of your private needs. You technically need to have a bike to receive a key to this exclusive room, so the number of people who have access is limited. 
The room itself is spacious and dark, though a little spooky. As an added plus, the door is very heavy and quite soundproof.
For some added cheer, ring one of the bike bells on your way out and celebrate your undisturbed cry and/or makeout session.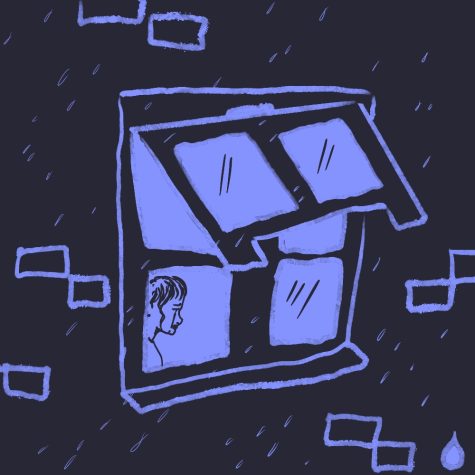 Sam Jefferson –  Davis Center fire escape window
Midterms are happening right now, and that comes with a lot of added stress for students. If you need a place to let it all out, look no further than the fire escape stairs on the fourth floor of the Davis Center. 
There, you can perch yourself in the far left window and cry it out with a beautiful view of Lake Champlain. I've never seen another soul walk up the stairs while I'm there, so if you're not a public crier, do not fret. 
Disclaimer: to access this window you will need to scale the stair railing and hop up to the window sill, with a 6-to-7-foot drop from the top, so proceed with caution.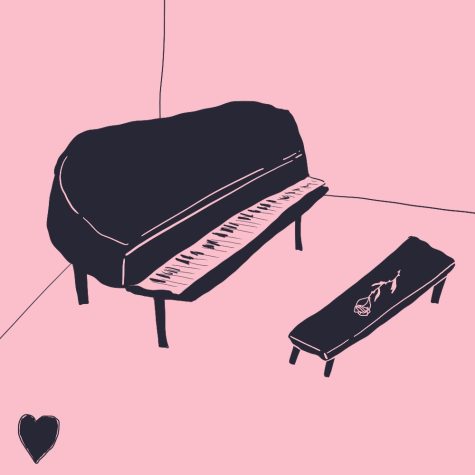 Keagan Lafferty – Southwick Hall practice rooms
I think it can be agreed that any good makeout or cry session needs good music. So why not take this literally and get romantic or sad at UVM's center of music? 
As a music major, I know Southwick in and out and I can confidently say that the practice rooms in the basement provide the most privacy you will find on campus. There's nothing more melancholic or romantic than a 10-by-10-foot room with nothing but a grand piano, a bench, you and maybe your lover. 
For an ideal experience, go with someone who plays piano. Recreate the classic rom-com movie scene where they serenade you before making a move, even if it's just for the tissues. 
Sometimes there will be other students practicing in adjacent rooms, so hopefully they aren't awful and can provide a good ambiance. Keep in mind there are small windows into each room, but the two rooms at the end of the hall have blurred windows. 
Do with that information what you will.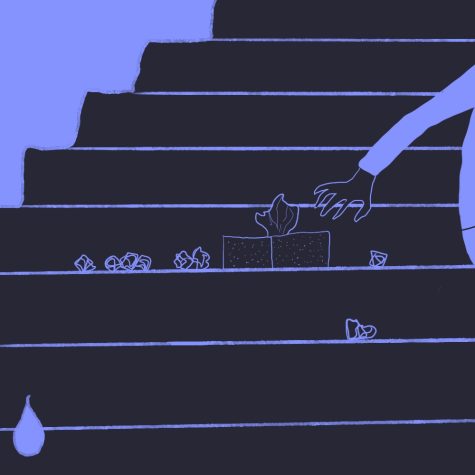 Brooke Burns – SGA stairwell
Looking for a private yet salacious place to be alone? 
The back stairwell in the Davis Center, with an entrance through the SGA office, requires a cat card after hours and the boldness to walk by all the students in the study space to reach your destination. 
Go after dark to avoid being seen by Main Street drivers through the windows. Concrete stairs not comfortable enough? Bring a blanket or lay down your winter jacket.  
Be warned—the doors do lock behind you so once you're done with your business, there needs to be a quick exit from the bottom of the stairs…unless you're brave enough to knock to be let back in.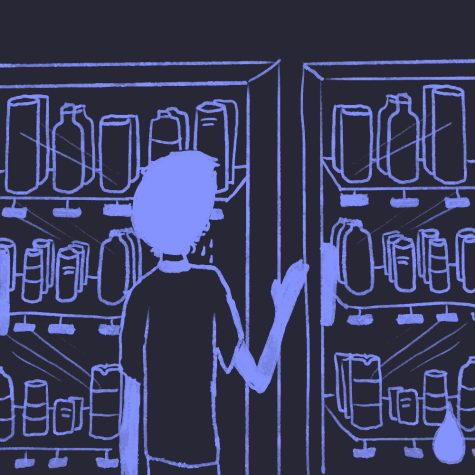 Ashna Hille – CAT Pause 
Picture this: you just bombed your poli sci midterm and are looking for a quick pick-me-up post-exam. 
You read last weeks' "Culture Staff Recommends: Stay cozy this fall" as some light reading before your test to get your early-morning brain cylinders firing. Clearly that didn't work, but at least there's still hot chocolate. 
You mosey on down to CAT Pause, beelining for the machine, but that's when you see it. 
It's rush hour. CAT Pause has all employees on deck, four at registers and just one wrangling the endless flow of student traffic. But you've already committed. You brave the store and make it to the machine, but tragedy hits. 
The machine fills your cup with hot, barely-chocolaty water because they've run out of mix given the recent uptick in hot chocolate sales. That's the final straw. 
You break out in tears. A frazzled employee immediately comes to refill the machine and when you get the drink a kind stranger lets you hop in line with them. You manage to get out, victory drink in hand, drying tears from your eyes. 
I definitely don't recommend going to CAT Pause to cry, but if you decide to brave the store at its worst, it doesn't hurt to be shedding some tears.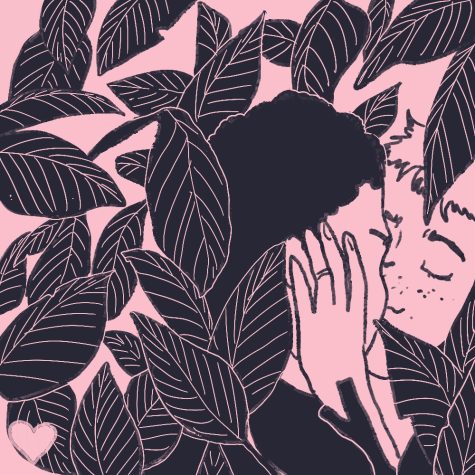 L.J. Montgomery – Waterman green tree top
We've just hit the halfway mark of the semester, and we all know what that means: cuffing season, and the stress of midterms, have arrived. 
With the prospect of a new bae, and another test, in mind, I wanted to weigh in with my favorite spot on campus that's discreet enough to share a smooch or shed a tear—just don't kiss, or cry, and tell.
Climb up a branch of a beautiful old maple tree on the Waterman green. There's guaranteed to be a golden view of the lake, the mountains and an inside look to some offices on the top floor of Williams Hall. 
Who wouldn't want to peck or cry with a bird's eye view to go with it?