Experts expect high UVM voter turnout, despite historic lows in college voter turnout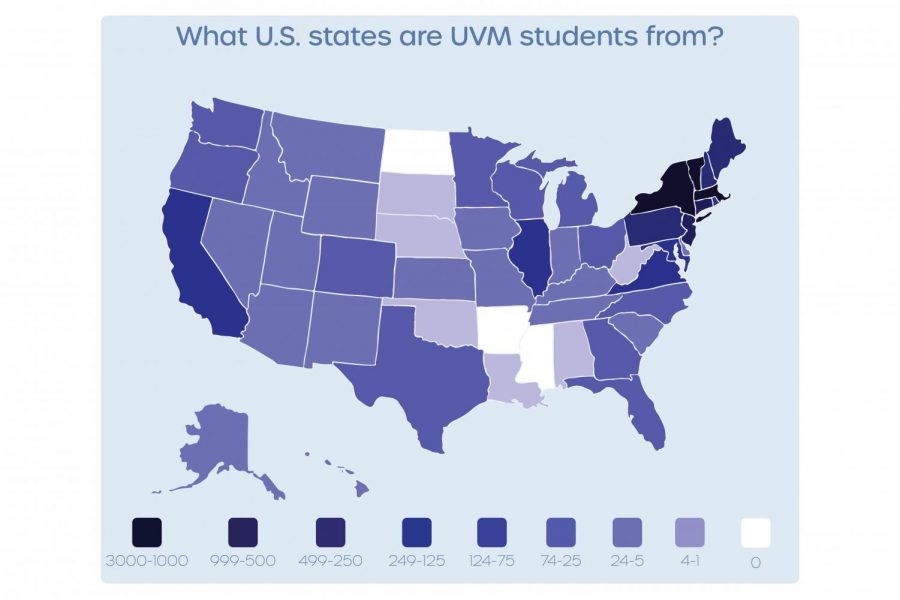 Across the United States, college students lag behind in voting, including at UVM. But experts in Vermont say this election could be different. 
Falling 5% below the national average, UVM's undergraduate voting rate in 2016 was 42.8% according to a study done by the National Study of Learning, Voting, and Education. 
But, this year, Vermont Secretary of State Jim Condos, the state's elections expert,  says he believes the voter turnout in the younger age groups will be much higher, but there are complications due to widespread mail in voting. 
"I would like to think in this election people are engaged," Condos said. "We have young folks who are on the ballot and obviously a very contentious presidential race. I think all of the above is going to contribute to a higher turnout than normal."
Condos also said he thinks this election is a means for getting democracy back on track, a sentiment that UVM Professor Jack Gierzynski agrees with.
"Joe Biden is not the liberal dream candidate but is someone who will help us all get back to square one in terms of our democracy," Gierzynski said. "The importance of that is coming through to most people." 
Gierzynski said he sees an urgency around people wanting to have a say in what's happening in the country right now.
"I think there's an urgency around a lot of people wanting to be able to have a say in what's happening in the country right now," he said.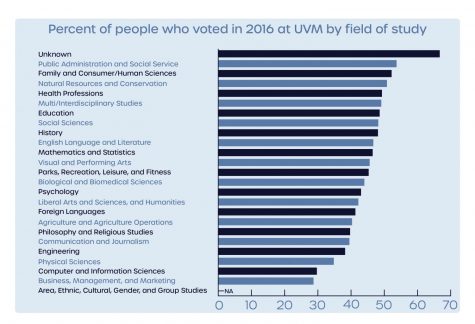 At UVM however, not everyone is looking forward to voting in this election. 
Senior Sean Brewer initially was not going to vote in the 2020 election because they did not feel represented by the two candidates.
"There was a point in time where I said, 'I'm not voting, the democratic system that exists in this country is not fully democratic,'" Brewer said.
Brewer said they are not against voting, but they are against contributing to a system that does not benefit people who look like them.
"I am a black guy with pink and green hair. Glasses from I don't even know, the 90s, that make me look like I want to be a DJ, nice smile, nonbinary all the different things that you could be," Brewer said.
Brewer said they don't want to look back in 20-30 years and regret not voting in the 2020 election. They see voting as democratic in essence.
"For me, if Trump is re-elected it is very clear to me that the system is done," Brewer said. "If Biden is elected, I'm still not happy, but I think we have more space to decide what we want our government to look like."
Leader of the UVM Votes coalition James Tedesco said he believes it's important to empathize with people who say they aren't voting.
UVM Votes is a bipartisan student group that is looking to increase voter turnout by texting other students over the course of three meetings held between mid-September and election day, according to their website.
"We aim to get people of any affiliation out to the polls," Tedesco said.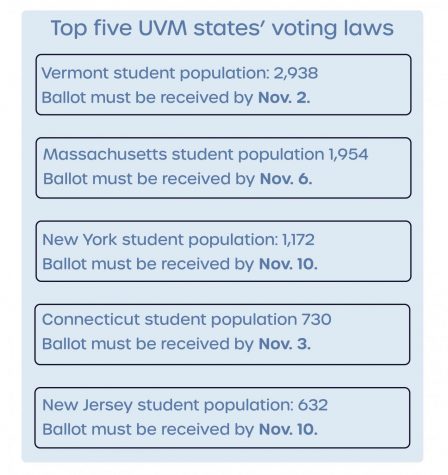 In an effort to make voting an easy process during COVID times Condos helped pass  legislation in February that allows for ballots to be mailed in to all active voters in Vermont.
"The way we approached this year with the pandemic was that no voter should have to choose between their health and their ability to cast a ballot," Condos said.
Though Secretary Condos said he is worried about the narrative President Trump is spreading with his misinformation on mail-in-ballots causing voter fraud.
"I am very concerned about those comments and I wish he would just be quiet about it," Condos said.
In order to be assured that your ballot will count Condos encourages all voters to make sure they are filling out their ballot correctly. In Vermont that means making sure the ballot is enclosed in the certificate envelope as well as the mailing envelope.
"Remember your vote is your voice," Condos said. "This is the best time in your life to exercise that right."
About the Contributor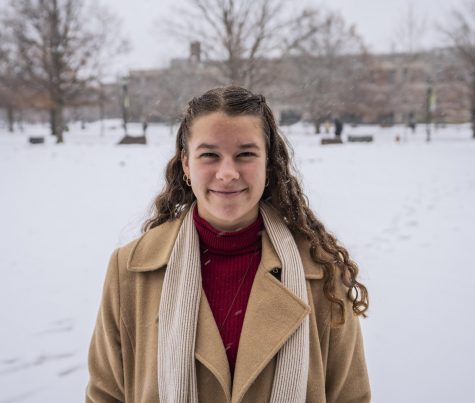 Kate Vanni, Layout and Illustrations Editor
Kate Vanni is a junior Communications Design major with minors in Applied Design and Studio Art. Along with her roles as Layout and Illustrations editor...