Update: Vermont joins the lawsuit against the Trump Administration over ICE's new rule
Vermont will be joining the lawsuit to stop the new federal immigration rule, announced today by Vermont's Attorney General T.J. Donovan.
This new rule calls for the deportation of international students if their school is forced to function online-only. Eighteen other attorney generals have formed a coalition that Vermont elected to join today. 
"We're suing the Trump Admin over ICE's new rule that would prevent thousands of international students from studying in the U.S.," stated Donovan in a Tweet. 
Donovan states that if this rule remained in place it would be a huge loss to Vermont and Vermont students. 
"It's a plain violation of law and we won't stand for it," stated Donovan.
The members of this coalition refer to this new law as cruel, abrupt, and unlawful according to the Office of the Vermont Attorney General.
The lawsuit contains 40 declarations from institutions who say they are affected by the new rule, including UVM.
UVM's President Suresh Garimella said that international students have been a major source of intellectual rejuvenation and diversity on university campuses throughout the country.
 "To address our international students directly: We will continue to support you," stated Garimella.
UVM has 566 students with F-1 visas status who would be affected by this new law, stated Kim Howard, Director of the Office of International Education.
If UVM was forced to go online all of these students would have 10 days to leave the U.S before they would be in the country illegally.
Unlike Harvard who is suing the Trump administration directly, UVM has not made any identification that it will be joining the lawsuit as its own entity.
The instagram post made by UVM's official account announcing Donovan's decision to join the lawsuit has received 956 likes and three comments of support as of 3:05 p.m.. 
Jenny Pendersen, a junior international student from Norway says she greatly appreciates any effort UVM does to protect international students.
"I understand that they are under a lot of pressure right now, so I am just grateful that they are willing to take a stance and put it on their agenda," Penderson said.
Leave a Comment
About the Contributor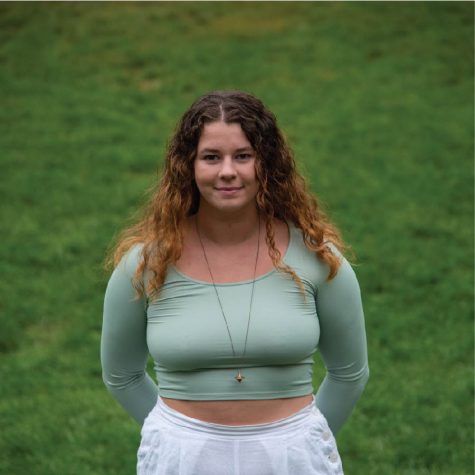 Kate Vanni, Editor-in-Chief
(She/her)

Kate Vanni is a senior Communications Design major with minors in Applied Design and Studio Art. Before becoming the Editor-in-Chief, Kate...