UVM business administration student dies after stabbing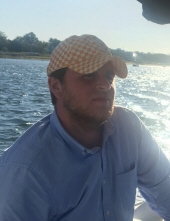 A UVM student who was stabbed in his hometown Nov. 19 has died from his injuries, according to a Nov. 21 email from Annie Stevens, vice provost for student affairs.
UVM undergraduate student Nicolas "Cole" Kern was stabbed Nov. 19 in his hometown of Brookline, Massachusetts, during a drug deal, according to the police report.
Police arrested Singha Oeun, 21, of Brookline Nov. 20 and charged him with murder, according to Brookline Police. 
Kern was stabbed early the morning of Nov. 19 in Brookline's Amory Park. Police say Oeun and Kern knew each other before the stabbing. 
Police found Kern in the park with 10 stab wounds to the heart, neck and lower stomach area after responding to a call, according to the police report.
Kern was not currently registered for classes at UVM but had been studying business administration, according to Steven's email.
Kern was 20 years old.