Local festival features experimental music
Vermonters looking to dance the night away should look no further than the Pushing a Brain Uphill music festival.
Not only will their bodies get a workout from moving and shaking, but their minds will as well.
Pushing a Brain Uphill is a not-for-profit festival of marginal music and politics happening in downtown Burlington April 19-22.
The event is organized by Burlington Gull, a non-profit group with a mission to encourage and highlight experimental music, according to Burlington City Arts. The group is currently finishing up a sixth-month residency at BCA.
Senior Jack Braunstein is a co-organizer of the event, along with alumni Caroline DeCunzo and Harvey Bigler.
When DeCunzo is not working as a part-time event coordinator at BCA, she and Braunstein collaborate to book the festival's acts and secure its venues, DeCunzo said.
Experimental music is difficult to define, she said.
"It's basically anything that challenges the normal convention," DeCunzo said."There is a big misconception that experimental music is obnoxiously loud and in your face, but it doesn't have to be that way."
This genre of music is typically dominated by cis-gendered males, she said.
This is the reason why Burlington Gull is invested in supporting femme, queer and trans-identifying musicians, DeCunzo said.
The three-day festival is called Pushing a Brain Uphill because it will challenge listeners to think differently, she said.
Wednesday's event will be partly radical, partly political, Braunstein said.
The evening showcase will feature the musical artist Wolf Eyes, and take place at the S.P.A.C.E. Gallery on Pine Street, he said.
Speakers from Vermonters of Criminal Justice Reform will also make an appearance on Wednesday, Braunstein said.
"Friday will be more of a dance party," he said.
Babe Paradise, a group known for throwing queer-friendly dance parties, will be the main feature, according to the event's press release.
Friday's event will take place at the Speaking Volumes warehouse on Pine Street.
According to the press release, guests on Saturday will be exposed to a wide array of artists from around New England, including Burlington-native Lauren Costello, who goes by the stage name "OUZKLYN."
"My music is comprised of loops made with guitar, cello, keyboard, vocals, field recordings and noise, all interwoven," Costello said.
Costello is honored to be part of Pushing a Brain Uphill, she said.
"The festival celebrates the experimental and the avant-garde, and fosters both challenge and acceptance," Costello said.
The festival is must-see because of its diverse and unique performances, according to organizers.
"You'll hear everything from pop music to someone rolling pebbles around on a turntable," Braunstein said. "We hope people leave the festival with an expanded view of what counts as music."
Tickets for Pushing a Brain Uphill can be bought online or at the door. Ticket prices for each day range from $10-20.
Leave a Comment
About the Contributor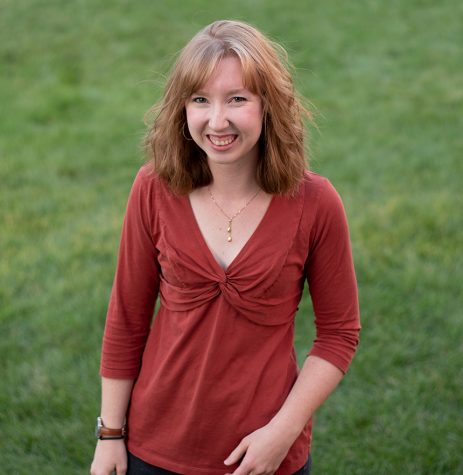 Bridget Higdon, Editor-in-Chief
Bridget Higdon is a senior English major from Sparta, New Jersey. Before becoming Editor-in-Chief, Bridget was a staff writer, the Assistant Arts Editor...