UPB announces FallFest 2019 lineup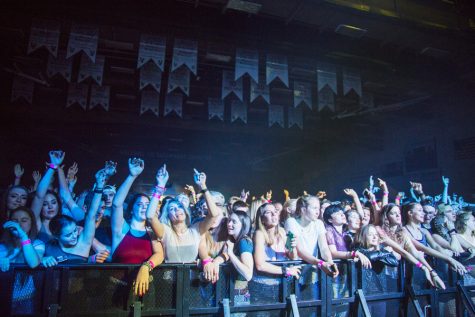 The University Program Board announced that FallFest 2019, taking place Oct. 19 in Patrick Gym, will feature the Los Angeles based band Coast Modern, Burlington group 99 Neighbors and UVM's Princess Nostalgia. 
Coast Modern is an indie duo hailing from LA. Since their 2015 debut, Coast Modern released one 18-track album in 2017, according to their Spotify discography. Billboard described the album as "eclectic" and described their genre as surf-rock in a 2017 online interview. 
99 Neighbors describes themselves as "a collective of independent artists with a common goal of natural expression, free artistry and forward momentum," according to their website. The group released an album Jan. 1 and released a single recently Sept. 10. 
Seven Days said in a Jan. 9 article that 99 Neighbors is an "explosive Vermont hip-hop success story."
Senior Lili Traviato, whose stage name is Princess Nostalgia, is a Burlington based musician who has consistently released singles since 2017. She has performed in local festivals, such as Grand Point North this September.
"Inspired by a wide array of genres including funk, R&B, electronic and pop, Princess Nostalgia taught herself how to compose, mix and master her own music," her Facebook page states. 
Ticket are $10 for UVM students with valid ID, $20 for non-UVM college students and $30 for the general public. FallFest tickets can be purchased at tickets.uvm.edu.