"Wildlife:" a sturdy directorial debut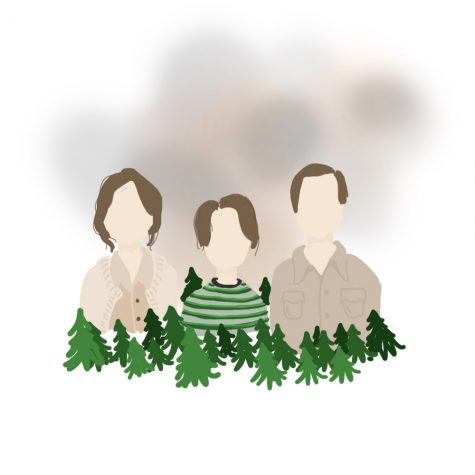 Sophie Spencer
Welcome to Great Falls, Montana, 1960. A wildfire rages across the forested Rockies, just at the edge of the small town caught between two eras of mid-century America.
This is the set up for actor Paul Dano's ("Little Miss Sunshine") directorial debut, "Wildlife,"  a quiet, stormy film about the impact of class and gendered obligation on the nuclear family model, or at least, an attempt at the nuclear family model.
It follows the Brinson family, Jerry (Jake Gyllenhaal), Jeannette (Carey Mulligan) and their teenaged son Joe (Ed Oxenbould), who must deal with the impact of Jerry getting fired from his job as a country club golf pro.
After taking a low-paying job fighting wildfires at the state border, Jerry leaves Jeannette and Joe to get by on their own in Great Falls.
Though it's adapted from a Richard Ford novel, the film seems to borrow both its plot and narrative style from Raymond Carver stories. It's multitude of minimal scenes takes place just before or right after major actions, examining the after effects or the build up, of a household slowly imploding.
The film also takes visual style from Edward Hopper paintings — the frame is often beautiful, mysterious, populated by anguished, white, heterosexual characters trying to look and do their best, trapped by their situation and the parameters of the frame.
Dano often leaves the camera static, and the film doesn't pull away from its harsh fixation upon its three characters in stark medium close-ups. These tight shots are so unrelentingly present, even when depicting the wide open mountain ranges ravaged by fire and smoke.
And this is Hopper: we are trapped by what Dano gives us in the frame, only allowed to imagine what goes on outside of it, or make it up for ourselves. The understated, evocative quality lets us fill in the blanks.
It's the mystery that boils under this film, what we don't see but what might be suggested, that makes it so low-key frightening. As we watch Mulligan flinch back from Gyllenhaal as he raises his voice for the first time, we flinch with her, harder than we expected ourselves to.
The narrative is decent people doing sometimes indecent things, and Dano would like us to align this thematically with the natural force of a wildfire. It's sometimes too obvious, but no less effective, and the concept that fire both destroys and cleanses is key to the fate of this family.
The acting is strong; the performances of the unravelling mother, the fleeing father and their observative and humdrum son are rooted in specific detail.
We are mostly oriented by the point of view of the 14-year-old son, Joe. For a character that doesn't have much to do other than simply watch his life at home come apart in front of him, he is a compelling study.
Oxenbould is a great casting choice: he looks both 14 and 35, baby fat cheeks and combed, thin hair, sad and concerned eyes.
He is both sharp and mundane; when asked about his dreams, his only semblance of an aspiration is an unenthusiastic idea to work in railroads.
He is the strange product of two beautiful, volatile parents who at times look impossibly younger and more hopeful than their own son.
Gyllenhaal fills the often unappreciated duty of being the anchor to a shaky narrative, taking the backseat of this film in order to let another presence fill the screen: Carey Mulligan.
Mulligan's turn as Jeannette is wonderful, strange and trapped most of all by the conflicts of her duty as wife, mother and young woman. We can see her practically gritting her teeth behind a tense, close-lipped smile.
"Wildlife" is a sturdy, effective debut from Dano. It handles multiple themes, mostly succeeding. It's about how class imposes itself on us and drives us to the strangest parts of ourselves.
The film works best as a family drama about men and women trying to find their place in the world through the roles and scripts given to them.