Wu-Tang Clan's storied saga survives on new album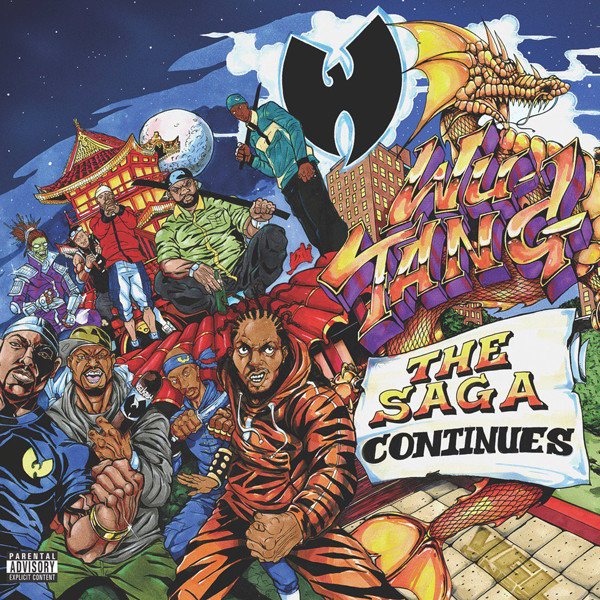 It's time for mumble rappers like Lil Uzi Vert and Lil Yachty to move over because Wu-Tang Clan is back.
"Wu-Tang: The Saga Continues" is an album here to remind everyone who truly runs the rap game.
Wu-Tang Clan, a rap group made up of MCs and DJs, began in the early '90s. RZA, the group's main producer and a highly acclaimed rapper, would come to be considered commander-in-chief of this legendary ensemble.
The Clan has a lot pride for their home city of Staten Island, New York and never ceases to remind us.
In the song "If Time is Money (Fly Navigation)," rapper Method Man asks the listeners, "Don't you know the history? I'm from the city of stop-and-frisk me."
The sound of the album the groups of old-school hip-hop style with contemporary beats. They have made themselves relevant to a new generation of listeners while staying true to their poetic bars.
Unlike current rap music, "The Saga Continues" sees no use for adlibs in the background. After all, Adlibs are meaningless if you got "Bars better than Willy Wonka" like Method Man claims in the song "Hood Go Bang".
The album's first song, "Lesson Learn'd" has a chorus that will make any head nod along.
More of Wu-Tang Clan's iconic skits are sprinkled throughout the album.
The vignettes include sampled martial arts movie dialogue, a story of a drug dealer, black women seizing their independence and RZA reminding us in "Saga" that the fight for black justice is far from over.
A difference in Wu-Tang's musical dynamic is prevalent in the album. Older songs used to be a cypher-like experience where every rapper spits a few bars.
In "The Saga Continues" group seems less cohesive than they had on earlier albums. Their mission statement, though, which can be heard in "Why, Why, Why," is still all about unity.
"We come to unite people. Every color, every race," featured rapper Swnkah said, adding that they believe through the power of music that is possible.
To younger generations, Wu-Tang Clan is associated with "old-school hip-hop," which has become more of an accessory for Forever 21 shirts than a genre of music.
So the questions arise: will the girls and boys who buy the shirts with the group's picture on it listen to the album? And will they even know what saga is continuing?