Davis Center Blackout Celebrates All Things Black
Adorned in museum-like cultural exhibits and performances, the Davis Center transformed into a rich celebration of Black History Month.
On the night of Feb. 24, Campus Programs, Black Student Union, Alianza Latinx, the Mosaic Center, the Interfaith Center, Outdoor Programs, Fraternity & Sorority Life, UPB and others hosted a celebratory Davis Center takeover called Blackout.
The four-floor takeover spanned throughout the entire Davis Center, with events such as BSU's "Fashion Show Through the Ages," livening up the Atrium with pictures and videos of past fashion shows.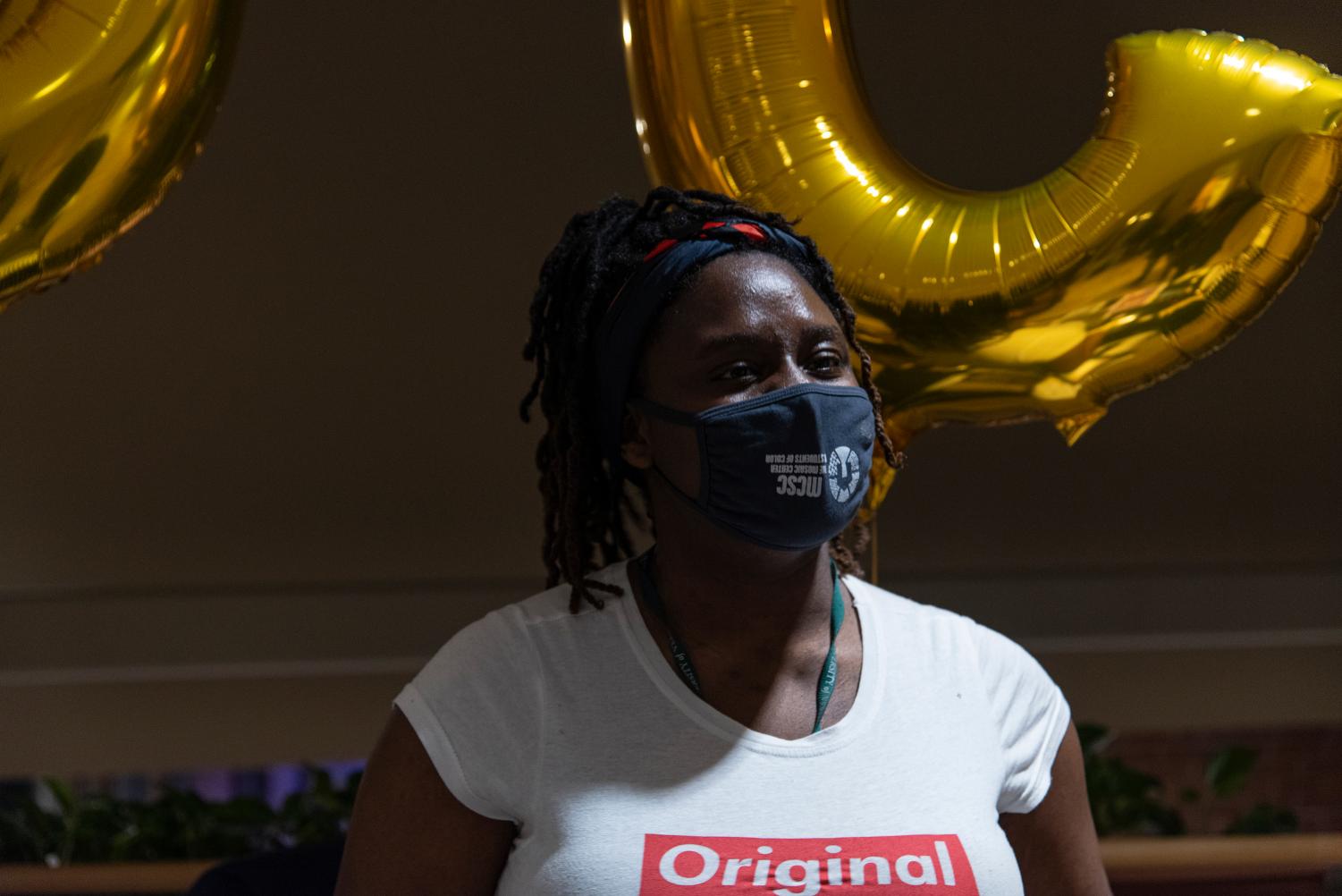 A "Putting Feet to Faith" demonstration took place in the Livak Ballroom. The interactive art display allowed guests to walk a winding, maze-like path of cloth that led to a central point. At the center, participants took a moment to reflect upon their core values and social justice efforts.
Fittingly, the Rosa Parks Room housed screenings of her interviews, encouraging attendants to immerse themselves in her legacy. 
The Livak Fireplace Lounge hosted a meet and greet with People of Color Outdoors, whose mission is to "provide students with little to no experience or accessibility to outdoor activities with the skills they need to get involved in the outdoors," according to their website.
Lining the walls of the lounge were biographies of successful Black and Brown UVM alumni, like honorary degree recipient Rep. John Lewis, and Andrew Harris, who, being one of the first African-Americans in the United States to attend college, graduated from UVM in 1838.  
In Chittenden, Fraternity and Sorority Life presented information about historically Black fraternities and sororities during their "Black Greek 101" panel.
On the third floor, Senior Shania Benjamin represented the Womxn of Color Coalition with a colorful table advertising the organizations' upcoming events and offering snacks and refreshments to passersby. 
As president of the Womxn of Color Coalition, Benjamin spoke to the need for Black and Brown representation on campus. 
"Just to acknowledge Black and Brown students on campus is important. Since our community is so small, it's important to really highlight the few cultural clubs around campus that represent it," she said.
Despite the organizers' efforts, the Blackout's student and staff attendance was low.
"I'm saddened by the turnout, especially because it's Black History Month," Benjamin said. "It would be great if clubs like my own and others could feel seen, because we want to be seen. We want to be acknowledged and we want to be respected like all the other clubs."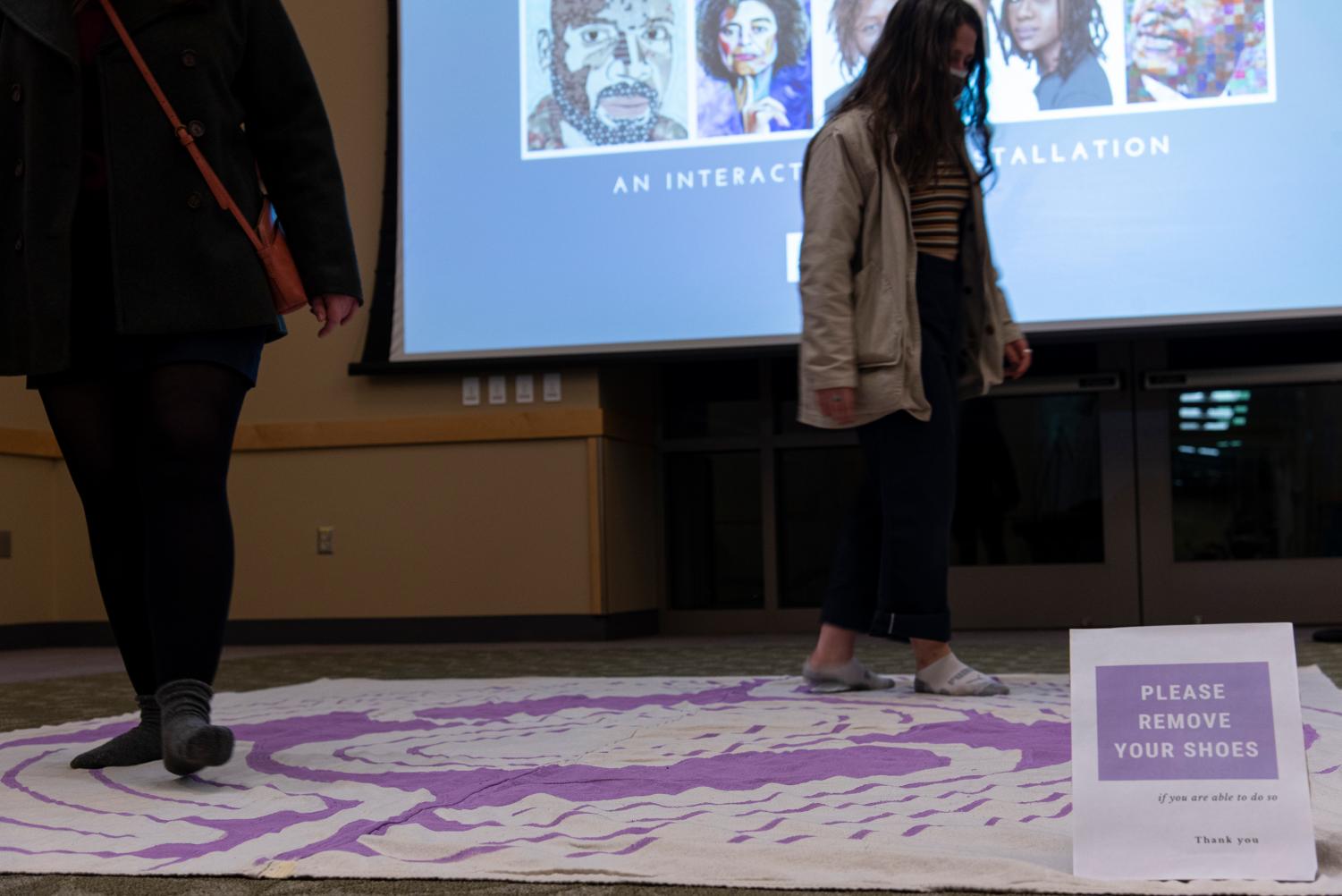 Inside Brennan's, blue and pink lights lit up the stage for Alianza Latinx's "Acción Poética" performance. 
"We were inspired by the Mexican movement "Acción Poética," president of Alianza Latinx Adrian Pastor said.
"Acción Poética," meaning "Poetic Action," was a 1990's Mexican street art movement that inspired a poetic revolution throughout the world, with objectives to revalue the word and mobilize citizens. 
Some members of Alianza Latinx performed original poetry and music, while others selected relevant works by well-known poets. Themes of self-acceptance, pride and tenacity flowed through the poems. 
Pastor went on to explain why an event like "Acción Poética" and the Blackout as a whole is important to a community like UVM's. 
"It's no secret, we go to a predominantly white institution," Pastor said. "So I think it's important for us to uplift and celebrate the voices of our BIPOC students on any platform possible."