Meet Dia Brown: engineer and leader
Despite the STEM community making up most of UVM's majors, there was no National Society for Black Engineers at the University until last year.
Junior Dia Brown, the club's president and founder, launched the club at UVM in August 2018.
"When I found out in my first year there wasn't a NSBE at UVM, I knew I wanted to start it," Brown said.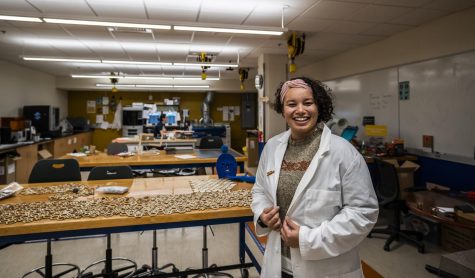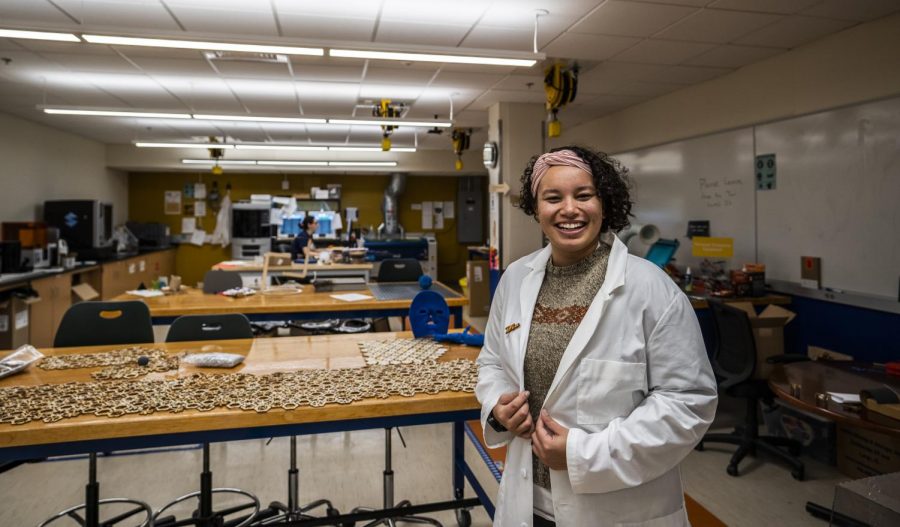 Brown first explored engineering in high school, where she was in the first engineering program at her school.
"It was mostly white males, so I didn't think it was for me," Brown said. "I enjoyed the class but not the treatment I was getting in the class."    
Brown pushed through with the help of her adviser who continually supported her and motivated her to join NSBE. 
Not letting this desire get away from her, Brown spent the summer before her sophomore year prepping the club for the upcoming fall.
"There are no professors who are black engineers in [the College of Engineering and Mathematical Sciences]," Brown said. "It's kind of intimidating to have this conversation about race with pretty much all white staff."
That's when Brown got in touch with Marnie Owen, the assistant dean for student affairs in CEMS at the time.
Owen put Brown and Linda Schadler, the dean of CEMS, in contact. Schadler immediately got on board with the club's mission.
With funding from the dean, the UVM chapter was born. Without faculty support, the club would not be possible, Brown said.
Attending NSBE events like  nationals have been momentous for the club.
At nationals the students participate in engineering competitions and have opportunities to network with professionals in the industry. 
Brown said the club is focusing on community outreach. They work with Winooski High School to create career development programs for students.         
Brown emphasized that anyone of any race can attend a NSBE meeting. 
"The biggest misconception people have when they talk to me is that the club is black only," Brown said. "If people have ideas they're coming with, we're open to any and all as we're continuing to grow to form who we are."