Poesía en resistencia: Poetry in resistance
Throughout Tina Escaja's career, she has expressed her feminist views through spoken word, virtually and in-person. 
Tina Escaja is a Spanish professor and director of the Gender, Sexuality and Women's Studies department. On September 20,  Escaja and co-editor Mark Eisner released a book that features radical poems about marginalization, oppression and sexuality. 
The book, "Resistencia: Poems of Protest and Revolution," is a multilingual anthology of revolutionary poems by 54 different Latin American poets. The cover is decorated with a brown fist covered in flowers. 
"Compiling poems and putting together the book took ten years to finish, Escaja said. "To get the right voices and right poems is not easy."   
The book starts with poems written by males, and as the book continues it changes to contemporary voices, often women across the Latin American diaspora.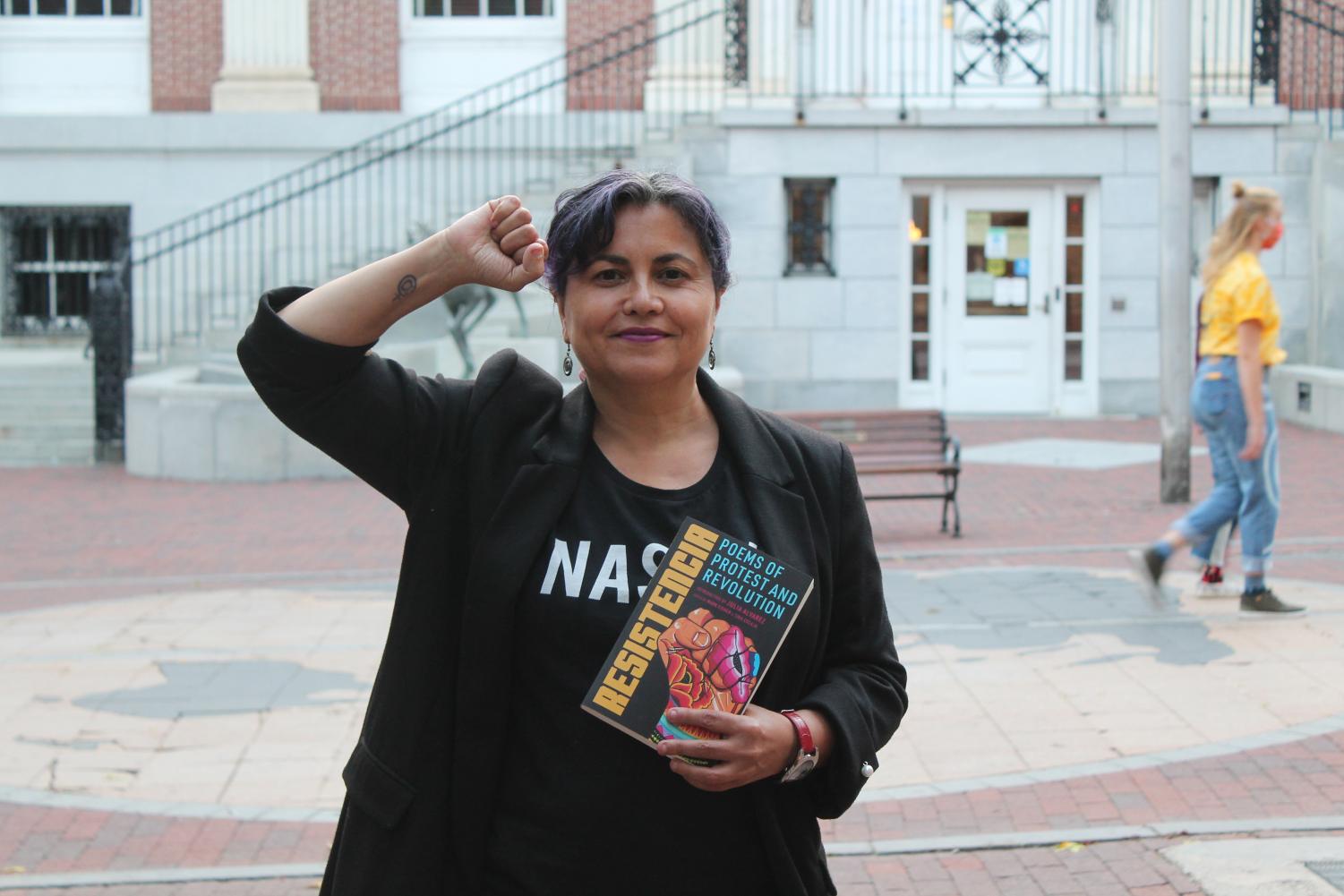 "Geography was also a contributing factor to the poets that were chosen," Escaja said. 
The book also features Afro-Latinx poets. Nancy Morejòn is a renowned Afro-Cuban poet and revolutionary. Her poem, "Mujer Negra," depicts the resilience of Black women. 
"Acaso no he olvidado ni mi costa perdida, ni mi lengua ancestral," the poem reads. "Me dejaron aquí y aquí he vivido."
"Perhaps I have forgotten my lost coast, or my ancestral tongue. They left me here and here I have lived."
When it comes to her work, Escaja says it is both personal and academic. 
Escaja is also the founder of "Feminists Against  B.S.," a feminist group that fights against misogyny and other forms of oppression.
Every year, Feminists Against B.S. wear witch costumes and smash "trumpkins."
"I'm an administrator but it affects my activism, my way of thinking and of course my scholarship," Escaja said. "My work is always within gender, the fight for equality and queerness and gender inclusion." 
"
"Perhaps I have forgotten my lost coast, or my ancestral tongue. They left me here and here I have lived."
— Nancy Morejòn
A professor in the Spanish department, Escaja said she often uses books other than her own in her curriculum.
"I try my best not to use my own books," Escaja said. "The reason why I used this book is because it was born in the classroom." 
This fall, Escaja is teaching SPAN 295: Poesía en Resistencia (Poetry in Resistance). "Resistencia" is the only required book for the course.
The poems in this book were previously inaccessible because of exclusion from the Eurocentric canon.
"The way that indigenous voices are presented is not the traditional one. I wanted to give strength to these voices," Escaja said. "I want to challenge anyone to find an anthology that uses this amount of non-normative voices." 
Most poems are translated from Spanish to English, but some are translated from indigenous languages such as Mapudungun and Miskito. 
Jacob Potts '20 was a Spanish major at UVM. He is thanked in the acknowledgements of "Resistencia."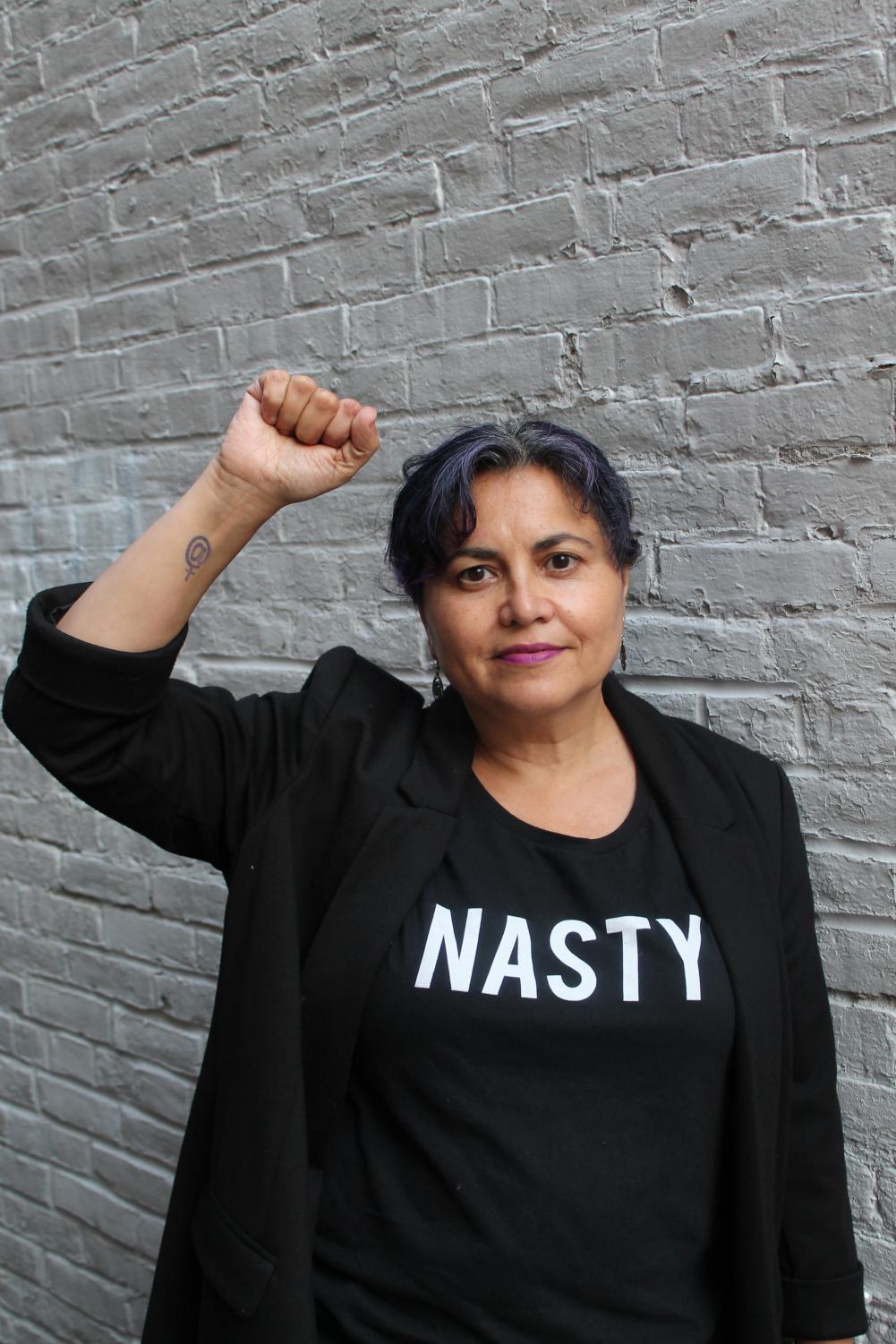 Potts smiled when talking about Escaja. 
"She is dynamic, high energy and has a radiating passion about everything she is teaching," Potts said. 
Potts described Escaja as an "out of box thinker." 
Potts took two classes with Escaja during his time at UVM. After graduating, Potts worked with Escaja over the summer to promote the book. 
"It's important as Americans to read it because the U.S had such a huge role and caused so many of these conflicts that people are resisting," Potts said. 
According to a 2018 article by the Washington Post, the United States has a record of supporting fascist governments in Latin America which has caused political instability leading to the influx of refugees from the global south. 
"As far as an anthology goes it is unprecedented in regards to its inclusivity." Potts said.  
Julia Alvarez who wrote the introduction to Resistencia is a Dominican poet and author of "How the Garcia Girls Lost Their Accents." In her introduction, Alvarez uses the term "radical inclusivity." 
One of the challenges of working with Spanish and other romance languages is the binary use of gender in the language, Escaja said. As a correspondent for the Royal Spanish academy, Escaja said she is working towards more gender-inclusive language in everyday Spanish.  
"I refuse the idea of maintaining a binary representation of gender in language," Escaja said.
When it comes to her favorite poem in the book, Escaja said it's hard to choose. 
"I chose all of them because I love all of them," she said.
She settled on "Huelga" ("Strike") by Giaconda Belli. Belli is a Nicaraguan poet and political activist, author of "The Inhabited Woman." 
Belli was exiled to Mexico in 1975 because of her involvement in the Sandinista struggle against the Nicaraguan Somoza dictatorship.
"The last lines I read in terms of what's going on in the election and generally," Escaja said. She read from Belli's "Huelga."
"I want… a strike where it is forbidden to breathe, a strike where silence is born, so you can hear the footsteps of the tyrant as he walks away."  
"Resistencia" highlights poets resisting oppression in Latin America. "Resistencia: Poems of Protest and Revolution" can be found on Amazon and local bookstores. 
"The only way for change is resistance. Everything we manage, that we could manage, is through resistance," Escaja said. "I want resistance to be our guiding force."