Students adapt to a virtual social life
On a campus with strict social distancing guidelines and a rising number of positive COVID cases, making friends and forging new connections is not easy. 
As large gatherings are still restricted, students are reflecting on the previous methods of making friends and are working to pick up new ones.
Clubs and organizations are still holding socially-distanced events and remote meetings, living and learning communities continue to connect floormates and niche social media pages like @UVMMissedConnections are still working to bring students together.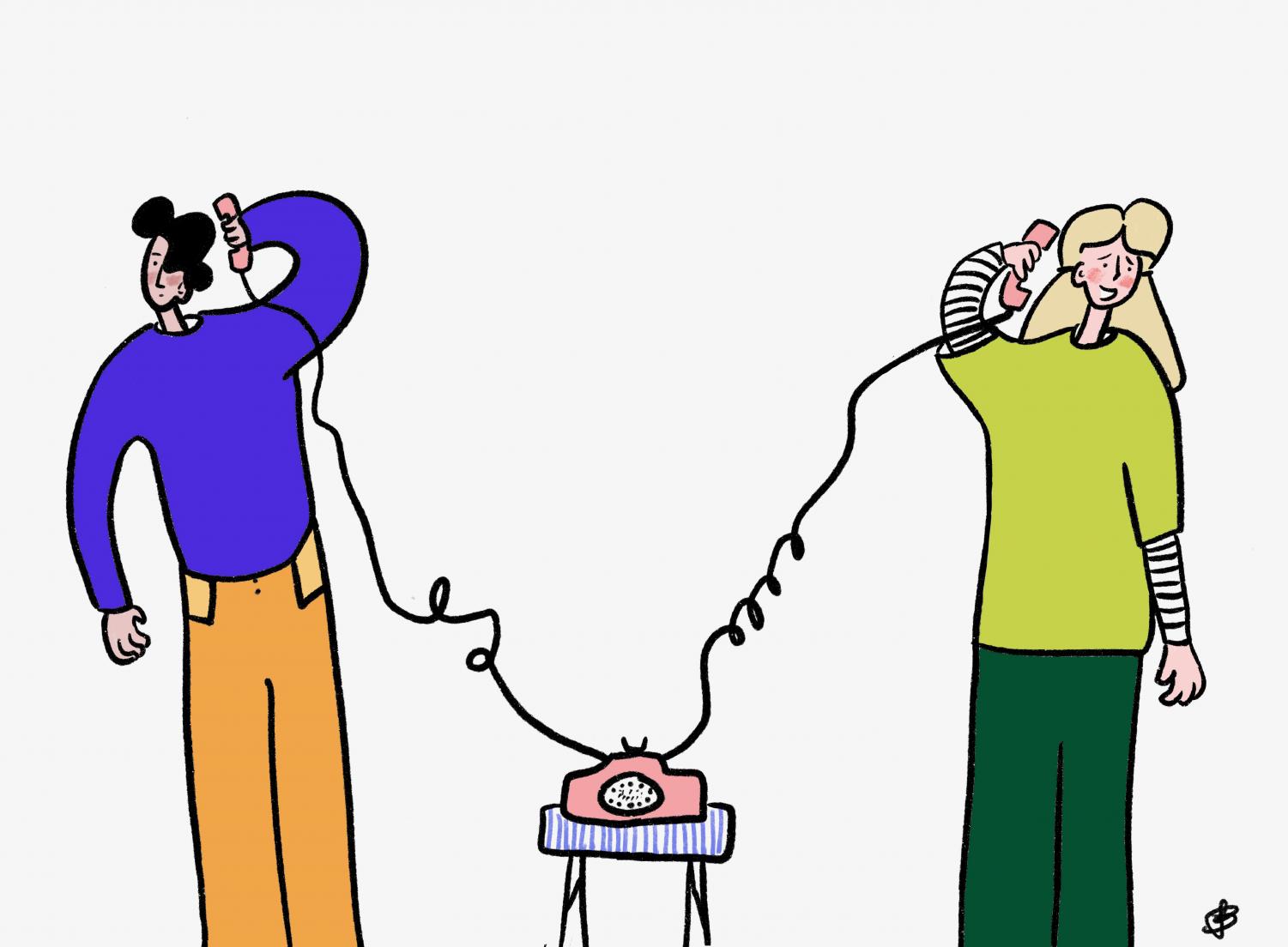 For Julia Perz, a first-year undeclared student in the College of Arts and Sciences, the first couple of weeks at UVM were exciting but scary. 
"I was looking forward to meeting new people, but COVID regulations made it that much harder," said Perz. "There were times during the first few weeks where I got in my own head and I questioned why I wasn't making friends so quickly." 
Despite her fears, some connections with other students came from random interactions when she least expected it. 
"My first day on campus, I was in the dining hall, and I asked a girl if I could sit in an open seat at her table. To this day, she happens to be one of the people I hang out with most," Perz said. "You never know where you'll click with someone, but if you put yourself out there, the results can be really rewarding."
In order to keep making connections, Perz decided to fall back on her roots as a competitive figure skater and try out the UVM Figure Skating Club. 
While Perz has made friends through clubs and chance encounters, she said that her connections in her dorm leave something to be desired. Living in Harris Hall, Perz and her roommate get along well, but Harris's riot-proof structure makes getting lost more likely than making friends. 
Perz was looking forward to spending her sophomore year in University Heights South, but was recently informed that the building would be for incoming first-years as opposed to rising sophomores in the Sustainability program. 
"I'm currently looking into switching into another learning community for next year," said Perz. "It's hard being a social person in a building that doesn't really facilitate socializing, especially if I have to live there again."
Though they have the upper hand when it comes to connecting with others on campus, upperclassmen are also feeling the effects of COVID-19 restrictions on their relationships.
"This year has been interesting for me," said Oumaima Sriji, a senior Medical Laboratory Science major. "Keeping up with friends has been somewhat difficult."
Sriji said that attending club meetings over Microsoft Teams and the limiting of in-person events was hard to get used to. 
"I started talking to more people in my major as we walked to class, or before the professor joined on Zoom calls, so I have been able to make new friends," Sriji said.
As to what students who are new to campus can do to make friends, Sriji said that she recommends checking out UVM's various virtual resources such as UVM Clubs page, UVM Bored, as well as seeking out smaller events.
"A lot of times I see first-year students stick with the same group of people for the entire year," Sriji said. "I think it's great that people make such good friends, but it's important to know that it's ok to expand your friend group and interests." 
While making friends in a socially-distanced or fully virtual environment can be a bit of a learning curve, some students are taking COVID in stride.
"I think that I've made more friends this year than in my first year," senior Biomedical Engineering major Juneau Brennan said. "In your first year they stick you with your hall and with others in your major, but I just didn't click with all of them. I didn't really connect with them organically."
Brennan frequents the UVM Gaming Guilds virtual events, playing group games like Mafia over Discord. 
She said that while there's an expectation for students to be friends with roommates and floormates, connections that are made through shared interests are just as important.
"When you have that aspect of common ground, you can spend a lot of quality time together," said Brennan.
Brennan recommends that students new to campus try at least one club, especially one that gets them out of their comfort zone. 
"I wish I had done more clubs. My first year, I was focused on my major and the Honors College, and didn't spend a lot of time on other commitments," she said.
Whether they're your next-door-neighbor, a friend from a club or just a friendly face on a Teams meeting, there are still plenty of ways that Catamounts can make new friends in a safe and meaningful way.