When UVM students arrived back on campus this fall, they were greeted with a slew of changes to their on-campus dining options.
For the 2023-24 school year, UVM is introducing a number of changes to its dining options and locations, as stated in an Aug. 22 email from UVM Dining to students.
"It's sort of a return to normal," said Melissa Zelazny, director of UVM Dining. "A lot has changed since COVID, so we're always looking at what students are asking for and we're always improving our services."
In 2020, COVID completely decimated UVM Dining's retail, said Zelazny. Off-campus students weren't spending time on campus, so much of UVM dining's offerings were eliminated.
Pre-COVID, all dining halls were open until 12:00 a.m., according to an Aug. 14 Cynic article. Now, most dining halls close at 8:30 pm, with Harris Millis being the only dining hall to close at 9:30 p.m., according to sophomore Adam Smith, a Harris Millis Dining employee.
After COVID hit, retail locations in the Davis Center, such as Green Roof Deli, New World Tortilla, and The Marketplace switched to mobile ordering only, and other retail locations, such as the Waterman Café, Cyber Café, and Brennan's closed completely, according to the article.
The hours are being extended in dining halls, retail locations, and for Meal Exchange programs, according to Heather Winther, senior communications and marketing manager for UVM Dining.
UVM is also introducing various new retail locations around campus, according to UVM Dining's Aug. 22 email.
"One big change is the reopening of Brennan's," said Zelazny. "We're bringing in a new concept that addresses the needs of diverse food offerings, such as Halal food."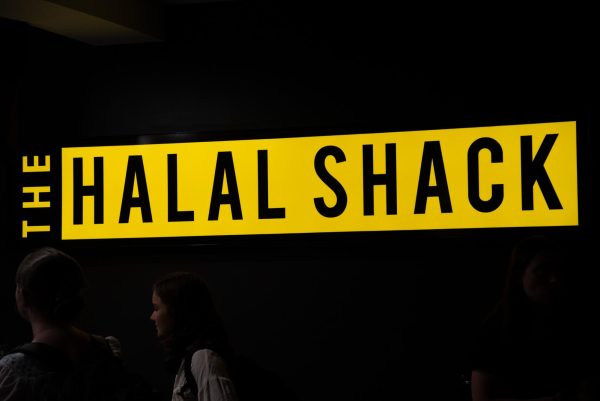 To address the interests of students, two new restaurants have opened to fill the vacancy in Brennan's: The Halal Shack and Jamal's Chicken. Once fully staffed, both restaurants will be staying open weekdays from 11:00 a.m. until 10:00 p.m. and Sundays 3:00 p.m. until 10:00 p.m., according to Winther.
In the Davis Center Marketplace, UVM is introducing the new Broccoli Bar and Vermont Burger Co., and the Cyber Café will be reopening inside the Howe library after Labor Day, according to UVM dining's Aug. 22 email.
Additionally, Redstone Dining is now open for breakfast after being closed during this time during the 2022-23 school year, said Winther.
"We heard from students that there was a need for a breakfast option on that side of campus," said Winther, "So we made sure we were able to bring that back."
While Redstone Dining will still not be able to offer dine-in lunch to students, those who live on Redstone are now receiving an additional three meal swipes to be used at the Redstone Market as an alternative, said Winther.
"I really appreciate [UVM Dining] extending hours on Redstone," said sophomore Anna Dunn. "Simpson breakfast is a game-changer, because now we don't have to rely on Redstone Market being open to get coffee or something quick before class."
This year, UVM is also extending its Meal Exchange program to include Fridays, as well as expanding locations and hours, according to UVM dining's Aug. 22 email.
"I appreciate the changes to the Marché and Meal Exchange," said Smith."I have a pretty severe nut allergy, so having the Marché open with a consistent menu is a real positive."
Focusing on accessibility, UVM is consolidating its retail menus and introducing mobile ordering on the Everyday app, where students can order ahead at many retail locations, listed on UVM Dining's website.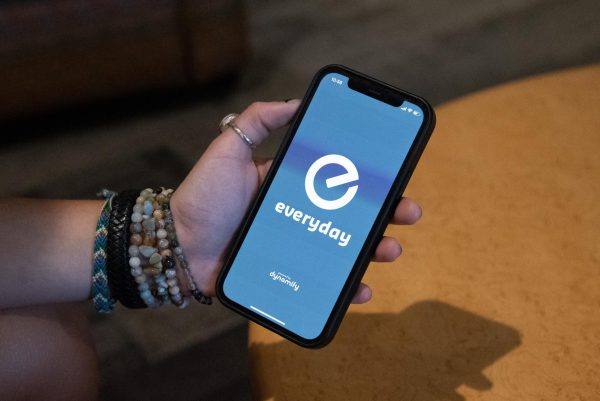 "Technology is certainly beginning to play a bigger role," said Zelazny. "We're using the Everyday app in order to streamline and provide options that are quicker and more efficient for students."
As UVM Dining has continued to evolve and change over the years, students have expressed  mixed opinions on UVM's dining options.
"My experience with UVM Dining has been very mixed," said Dunn. "Last year I had to switch my meal plan to the Flex Plan because the meal exchange hours didn't line up with my classes and I realized points would just be easier."
Moving forward, UVM Dining is focusing on an expansion of their allergen platforms, said Zelazny.
This year, Simple Servings in Central and Simple Zone in Harris Millis will be expanding their hours while Simpson will be switching to a CATcard access system to ensure these spaces remain safe for students who need them, according to UVM dining's website.
UVM Dining is always taking students' opinions into consideration, said Winther. Each year UVM administers student feedback surveys on UVM Dining, so students always have an opportunity to share their experiences.
"We recognize that there's still certain oversights and certain things we still need to observe, so we're always looking for student feedback," said Winther. "This is just the start."
To learn more about UVM dining options and hours, visit UVM's dining information website, or email [email protected] to leave your feedback about UVM dining.