Burlington activists arrested by ICE officers
Senior Jake Danford became close friends with a couple while interning at a Vermont advocacy group, Migrant Justice. Now, his friends may face deportation.
The couple, Enrique Balcazar and Zully Palacios, were arrested by immigration enforcement March 17, he said. Danford hopes everyone remembers his two dear friends are human, he said.
"It's heartbreaking," Danford said. "I can't stop thinking that they should be out in Burlington, going to their favorite restaurants, walking around the city, playing in the snow."
Since the two were arrested, hundreds of Vermonters, including UVM students who knew them, came forward to demand the couple's release.
For Danford, being strong is hard right now.
"I already miss being able to text them and say 'Hey, how's life?" Danford said. "I miss my friends."
Brendan O'Neill, spokesperson for Migrant Justice, said Enrique Balcazar and Zully Palacios were arrested because of their stance against federal immigration policy and political work.
"When one of Enrique's friends was detained in the fall by ICE, officers revealed to this worker that they had some sort of plan to be cracking down on migrant justice leaders," O'Neill said.  "And they did; we take it as a deliberate crackdown."
The arrests of Balcazar and Palacios occurred two days after Alex Carrillo was detained by ICE officials March 15 on his way to the Burlington Courthouse for a misdemeanor DUI charge, according to Migrant Justice.
For O'Neill, there is no doubt that the arrests were politically motivated.
Balcazar and Palacios were targeted because of their role in organizing dairy farmworkers and other migrant workers, he said.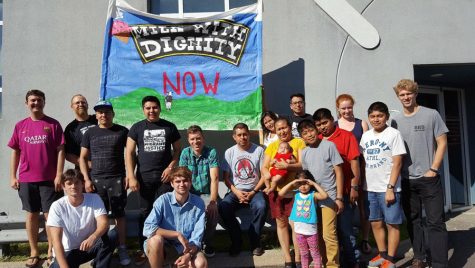 Balcazar also works on Vermont Attorney General J.T. Donovan's task force on immigration, which advises state government on immigration policy, according to a Seven Days article.
Gov. Phil Scott stated earlier this year he would not cooperate with federal orders calling for state and local officials to crack down on immigration and border security measures.
Sen. Patrick Leahy released a joint statement with Sen. Bernie Sanders and Rep. Peter Welch against ICE's arrests March 20.
"We have expressed our serious concerns to ICE about these arrests of several farmworkers and farmworker advocates," the release stated.
The Trump administration is targeting the people who keep Vermont's dairy farms and rural economy afloat instead of removing people who pose a threat to public safety, the release stated.
Neither Balcazar nor Palacios have criminal records, O'Neill said.
Migrant Justice organized a Friday night rally at the Northwest State Correctional Facility in St. Albans, Vermont and another protest on Saturday morning in downtown Burlington, he said.
Sophomore Kelsey Aaron, coordinator of UVM Juntos, a University organization advocating for farmworkers' rights, has worked with the couple on migrant justice issues on campus and in Burlington.
"Losing the couple to deportation would be a great loss to Vermont and American society as a whole," Aaron said.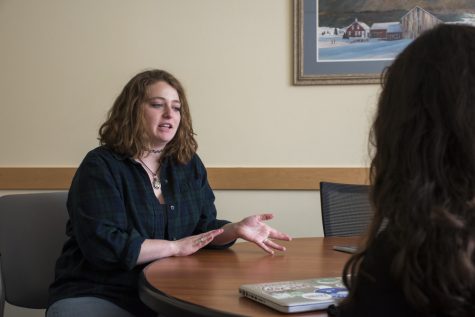 While she disagrees with federal immigration enforcement, the arrests and deportations, it's important to consider the complexity of dairy farms and migrant labor in Vermont, Aaron said.
"There's tension because white dairy farmers in Vermont — poor, rural farmers —  are also being oppressed," she said. "They're losing their livelihoods; they're suffering, too."
While that doesn't excuse xenophobia and anti-immigration discrimination, it does provide context for the situation, Aaron said.
Danford, Aaron and O'Neill each called upon UVM students to stand in solidarity with Palacios, Balcazar and Carrillo to show the federal government that Burlington stands by all its people.
Leave a Comment