Burlington Fire Department sends firefighters to Texas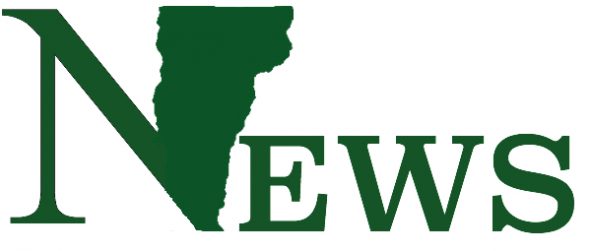 The Burlington Fire Department released a statement saying that they have sent three firefighters over to Texas to aid victims during the aftermath of Hurricane Harvey.
According to Steven Locke, the Fire Chief, they are expected to stay in Texas for approximately two weeks.
"Vermont has never sent a water rescue team out of state before. But Texas sent out a notice, asking other states for help," Locke said.
These three members are from different federal organizations that are aiding Texas. One member is from the Massachusetts Urban Search and Rescue and is currently with their water team in order to search for survivors and to help clean up the mess.
Another member is with the Vermont Water Rescue Team. His job is to clear the houses and to search within them for anyone that stayed behind.
The third member, part of the Disaster Medical Assistance Team (DMAT), went to Puerto Rico to help people there with Hurricane Irma.
Hurricane Harvey is something that Chief Steven Locke hasn't experienced before but he was quick to offer help. Volunteers from other states have quickly responded to the catastrophic event and have gone over to help as well. "States give Texas an estimate of how much money it would cost them to send over help and supplies. Based on how much it would cost, Texas will accept their help or they won't," Locke said.
Hurricane Harvey started around mid August, but even with all the warnings, nobody could have expected how much damage would come from it.
"Nobody thinks about 50 inches of rain," Locke said. "During Hurricane Irene, Vermont only got about 8 inches of rain."
A Sep. 7 New York Post article states that in some areas, nearly 50 inches of rain pummeled the city in four days, causing Houston to sink three quarters of an inch.
The hurricane had 130 mph winds, making Hurricane Harvey a Category 4 hurricane, stated a Weather Channel Article from Sept. 2.
According to a Sep. 6 Time Magazine article, at least 70 people have died. A huge volunteer effort was created with little guidance and the Houston Independent School District said that all students will be provided with three free meals a day for the school year. The BFD members who were deployed to help victims have done a lot in cleaning up the debris, mostly houses, and making sure that there were no victims that anyone had missed.
Burlington Mayor Miro Weinberger is proud of the efforts that the BFD have put in to help. "In the face of this tragedy, it is welcome news that three members of the Burlington Fire Department with specialized training are deploying to Houston to help in the recovery efforts." He wishes them a safe return home.  
Hurricane Harvey affected hundreds of people directly and indirectly, including UVM students.
Sophomore Rachel Byrd says her family and friends from Austin were directly affected by the hurricane.
"My friend's aunt had an RV park in Port Aransas. All of the RVs were wiped out. Thankfully her home stayed in tact," Byrd said.Her family members have gone out to help with reconstruction of buildings as well as finding food for people.  
"Remember the little cities too. Because they aren't getting a lot of news coverage. The high school at Rock Port was destroyed. I was at Rock Port last summer and it's weird to think it's not there anymore," she said.
For UVM students who want to help with any of the hurricanes, donate money to reliable sources such as World Vision, UNICEF, and Convoy of Hope. The Red Cross is also donating blood to help victims.