First-year died after attending off-campus fraternity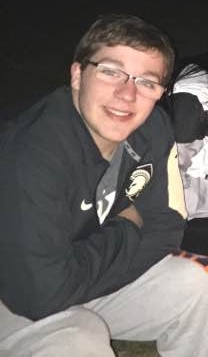 First-year Connor Gage died Feb. 2 after exposure to subzero temperatures after leaving an off-campus fraternity.
Gage pledged at an off-campus, unregistered organization over the weekend, according to a Caring Bridge page in his name.
Gage departed for another fraternity house about a half mile away after attending the first house, the page stated.
After a preliminary autopsy, Burlington Police Department Deputy Chief Jon Murad said acute intoxication was also a factor in Gauge's death, although official autopsy results will not be available for a few weeks, according to a Feb. 4 My Champlain Valley article.
Security footage from the North Winooski parking lot Gage was found in shows him attempting to cut through the lot at about 1:15 a.m., the page stated.
The lot is located about two blocks west of the fraternity he was at the evening of Feb. 1, the page stated.
Gage was found unresponsive in the parking lot Saturday morning.
Burlington Police Chief Brandon Del Pozo stated in a Facebook post that the investigation is ongoing.
"An autopsy and toxicology analysis are pending, and we will attempt to account for the victim's actions prior to walking into the parking lot," he stated.
Andrew Topham, the author of the Caring Bridge post, stated that plans are in place for a meeting with the University to discuss Gage's death "and to craft a positive message for students and staff to use as a learning point, that may help prevent this type of tragedy from befalling another student."
Gage was a member of the Wellness Environment and a neuroscience major. He was 19-years-old at the time of his death.
This story updated 11:27 p.m. Feb. 4 to include information from a preliminary autopsy.