Marijuana remains illegal on campus despite statewide legalization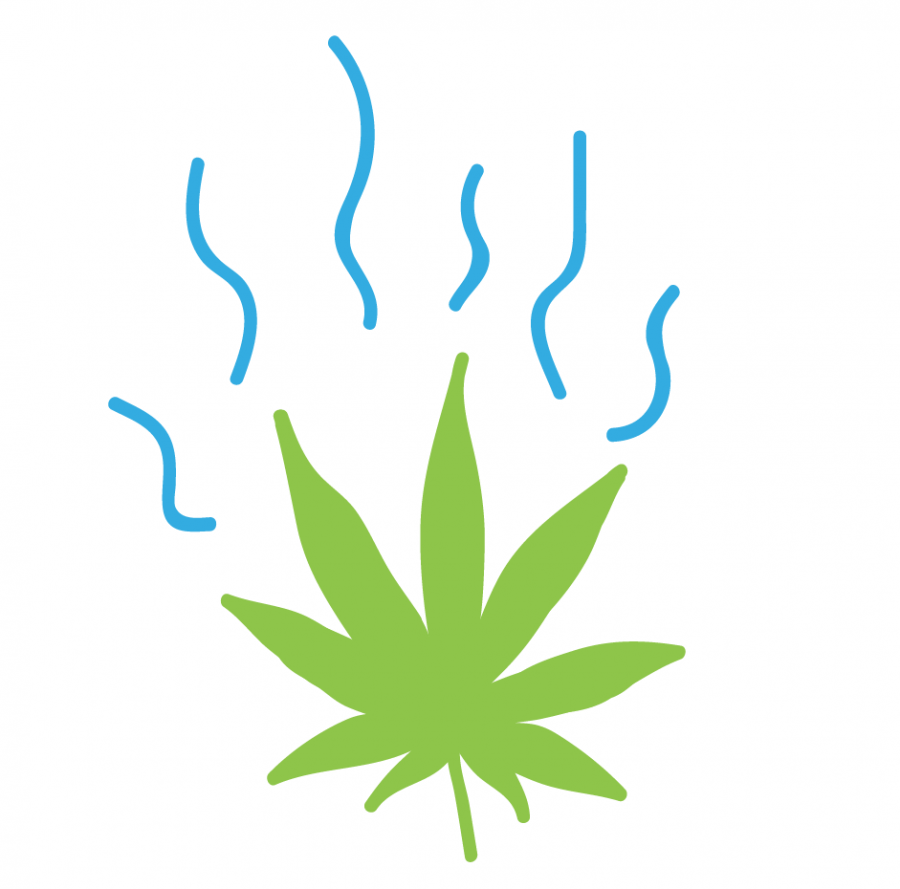 Dennis, a pseudonym, describes himself as a "low-level" marijuana dealer on campus. A fan of marijuana, Dennis looks forward to legalization, but personally he doesn't touch it after a bad experience with an edible, he said.
At dinner, right before winter break, Dennis was hit with extreme anxiety, he said. He suddenly left Central Campus Dining hall and headed to his room. As he walked through campus it felt like "everyone could tell i was blitzed" he said, adding to his paranoia.
"I locked myself in my room and just tried to sleep it off," he said.
This past January, Gov. Phil Scott signed Bill 511 into law, which allows individuals ages 21 and older to possess up to an ounce of marijuana and up to six plants. On July 1, the law took effect.
Despite his age and  bad experience with marijuana, Dennis will continue to sell his product, he said. 
"I don't think smoking is bad, but I don't think it's great either," he said. "So knowing the product but not needing to use it is helpful in running my operation."
Despite having a small operation of around eight regular customers, he doesn't think legalization will have an impact on business, Dennis said.
He finds the lack of a clear path toward legal commercial sale to be a confusing move, almost suggesting a reliance still on an illegal market to get marijuana, Dennis said.
Although there are risks associated with using marijuana, like lung issues and increased levels of anxiety, Dennis said he believes it's not as dangerous a drug as alcohol.
"You can get to a certain point of weed addiction where it is physically tolling to not smoke, which I think is a very scary point to be at, but I think that can happen with alcohol, too," he said. "Solely for the fact that you can directly die from alcohol makes it a more dangerous substance."
Dennis has never felt marijuana get in the way of his studies, he said.
A 2015 University of Maryland study suggests that there is an "indirect" link between marijuana use and a lower GPA, and increased time to graduate.
"The results showed a significant path from baseline marijuana use frequency to skipping more classes at baseline to lower first-semester GPA to longer time to graduation," the study states.
Dennis thinks it's hard to determine if marijuana actually influences a person's academics, he said.
"I think that [the relationship between academics and marijuana] is individually dependent. For me, I would use it as a party drug, when I was done with my work," Dennis said. "I know some people who need to smoke just to get their mind straight before doing work."
Annie Stevens, vice provost of student affairs, agrees with the Maryland study, she said. As more studies show a negative relationship between marijuana and academic success, students need to ask themselves what they want to get out of their college education, she said.
"When we think about our students, wanting them to be at their highest potential for being healthy, being engaged, being successful here at UVM, cannabis use really has no place in that environment," Stevens said.
Despite the law, marijuana will still be banned from the UVM campus, Stevens said. She said students need more education around the law and the impacts of marijuana as they start the fall semester.
UVM receives a certain degree of federal aid, and because marijuana is still federally illegal, the University could potentially lose millions of dollars if it were to allow marijuana on campus, Stevens said.
Students who live off-campus and have the approval of their landlords are in the clear, Stevens said. Unless students legally enjoying recreational marijuana cause an additional disturbance, there should be no problem, she said.
The wellness of students, the potential to lose federal dollars and increased research showing negative impacts of marijuana are the main reasons for the ban, she said.
In a Jan. 22 email to students, Wendy Koenig, the director of federal and state relations, pointed to the same reasons as Stevens for keeping the drug illegal on campus.
David Rettew, a UVM psychology professor, argued in a January 2016 "Psychology Today" article that a small percentage of individuals who use marijuana are at an increased risk for psychosis.
A 2017 report from the National Academies of Sciences, Engineering and Medicine highlighted certain health benefits of marijuana, such as "conclusive or substantial" evidence that cannabis is an effective treatment for chronic pain.
The same report also concluded that there is "no conclusive" evidence that shows marijuana can cause death.
About the Writer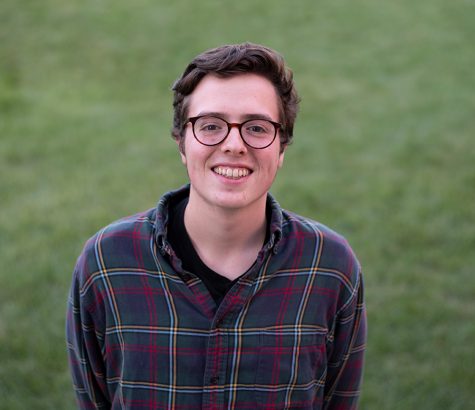 Sawyer Loftus, Editor-in-Chief
Sawyer Loftus is the News Editor for the Vermont Cynic. He is a junior History major with a passion for News. This past summer he was an intern in the...