More than 1,000 students missing pre-arrival test results during spike in cases
Over 1,000 UVM students did not get their pre-arrival test results back in time for the first day of school, according to a representative from the company that ran the tests. 
The company, Color, has not returned test results for about 1,500 of the pre-arrival tests that UVM students claimed, according to a Feb. 2 email from Mary Ellen Green, a spokesperson for Color.  
Pre-arrival tests were mandatory for all students who left Burlington and stopped weekly testing during winter break. The measure was aimed to catch cases of COVID-19 before students arrived in Burlington and risked transmitting it to the greater community. 
However, many students who did not leave Burlington were unaware they did not have to conduct pre-arrival tests.
"Just under 9,000 UVM students have claimed testing kits and Color has returned reports on 7,500 of them," Green stated in her email. 
Although this figure came directly from the company that ran the numbers, UVM spokesperson Enrique Corredera stated in a Feb. 6 email that the figure is not accurate.  Corredera did not elaborate on why or provide an accurate number.
Several students had difficulty ordering tests and getting their results.
Junior Maxine Senft-Miller said she had also ordered her test and had gotten an order confirmation, only to eventually realize that her test would never ship.
"So I went back to my account, and I had to re-order, which I didn't get until Feb. 1," she said. "So, I still took it but it was too late for it to technically be a pre-arrival COVID test because I had already taken my Day Zero one." 
She never heard anything from the University or from Color about the reason that her first test never came, she said. 
It remains unclear exactly what other issues may account for the gap between order placements and getting the results. 
"The [1.5 K] gap [between ordered tests and reported results] represents tests that are still currently processing in the lab, or a kit that has been claimed, but not sent it in yet," Green stated in her Feb. 2 email. 
By the time this statement was sent, however, the student body had already arrived and begun the spring semester. For the kits that were still processing, the results would no longer be known prior to arrival. 
"While we can't share exact internal data, delays can result from logistical challenges like shipping issues due to inclement weather or holidays," Green stated in a Feb 3 email. "The majority of the tests from UVM students were conclusive." 
Students who spent winter break in Burlington and had been consistently testing every seven days did not have to do pre-arrival testing, stated Corredera in a Feb. 3 email. 
Senior Darcy Eliot had spent her break in Burlington but was unaware that she did not have to order the pre-arrival test. 
"It was a little unclear what students who live in Burlington needed to do for the pre-arrival test," she said, adding that communication from the University could have been better. 
Eliot said she ordered her test and took the swab using the same method she used at the Davis Center and shipped it back within the outlined time frame. 
Several days later, however, her test result came back inconclusive. 
Students who got inconclusive tests were instructed to test immediately upon arrival, just the way that any student would get their Day Zero test upon arrival. 
"We are very confident in our testing protocol, which goes above and beyond what is required by the State of Vermont guidance for higher education institutions," Corredera stated. "Pre-arrival tests that encounter delivery delays can result in inconclusive findings."  
Eliot said she did not think it was smart on the University's part to instruct students with inconclusive pre-arrival tests to simply get their Day Zero test and not worry about their pre-arrival coronavirus status. 
She suggested that to mitigate this problem, the University could have those students return to campus but go directly into quarantine until their Day Zero PCR test result came back, rather than just integrating them directly back into the campus community. 
The University did not comment on why they switched providers for pre-arrival tests from Vault first semester to Color second semester. 
When the Cynic inquired about whether there have been repercussions for students who came to UVM without ordering their pre-arrival test, Kim Martin from the Department of Student Conduct declined to comment. 
View Comments(1)
About the Contributor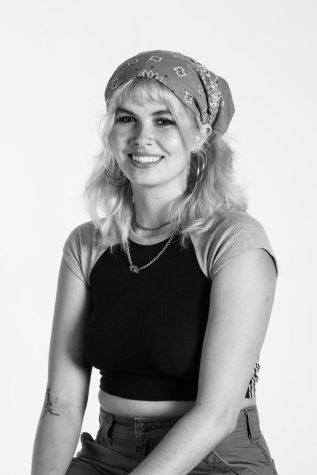 Ella Ruehsen, Editor-in-Chief
​(She/her) Ella Ruehsen is a senior environmental studies major with minors in political science and reporting and documentary storytelling. Before becoming...