Saint Michael's College goes temporarily remote following student outbreak
Less than three miles from UVM's campus, Saint Michael's College in Colchester is confronting a COVID-19 outbreak, prompting school officials to move to entirely remote learning for the time being.
29 students have tested positive for the virus since Oct. 9, according to Saint Michael's College's Return to Campus website
According to an Oct. 26 WCAX article 140 people are now in quarantine on the campus of 1,500 people.
Last week, the school decided to shift to entirely remote learning through Nov. 1 after eight students tested positive for the virus, according to an Oct. 22 WCAX article. 
All but one of the cases were asymptomatic. 
President Lorraine Sterritt announced in an Oct. 25 memo that all students will be tested for the virus Oct. 31. She urged students to only leave campus for necessities in an effort to contain the outbreak.
"The Health Department was very clear: we have a good opportunity to contain and manage these cases," she stated. "But they emphasized that everyone must strictly adhere to the College's COVID policies."
Students currently in quarantine will be tested after seven days, and can resume campus activities with the rest of the student body after receiving a negative test result.
Before the outbreak, 500 students were getting tested per week, allowing all students to get tested once every three weeks.
Before the outbreak, the school had only reported one positive case of the 2,626 tests conducted between Sept. 17 and Oct. 16, according to Saint Michael's College's Return to Campus website. 
Leave a Comment
About the Contributors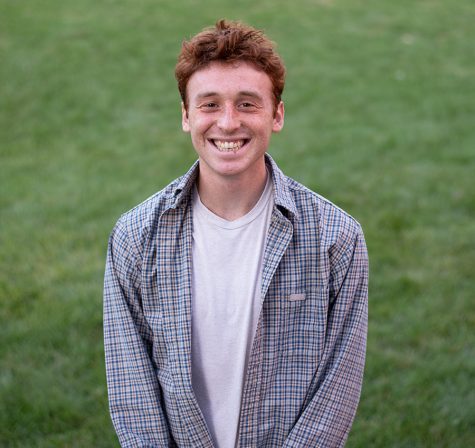 Alek Fleury, Managing Editor
Alek Fleury is an English and Political Science double major from New Jersey (the greatest place on earth). He dedicates most of his life to being the...