Nine student activists could face consequences following rally
Students who spoke at a social justice rally last month could soon face disciplinary actions, according to letters obtained by the Cynic.
Leaders from NoNames for Justice and other social justice groups have received letters from the University asking them to admit they violated student conduct policy during a February 26 rally held inside the Waterman building, said sophomore Syd Ovitt, a speaker at the event.
The protest was organized by NoNames for Justice to commemorate the one-year anniversary of the group's Waterman takeover.
At this year's event, Ovitt spoke about how UVM handles sexual assault cases. Later, she received one of the letters from the Center for Student Conduct.
Before she and others started speaking, Annie Stevens, Vice Provost of Student Affairs, approached students who had a megaphone and said if they use it they would face disciplinary actions, Ovitt said.
Last year, on the same day, the student group, NoNames for Justice staged a rally in Waterman that subsequently resulted in the takeover of the building.
No students faced student conduct violations, though Stevens said they probably should have.
"Last year we probably should have done more around policy violations," Stevens said. "It has nothing to do with the content, it has everything to do with policy violations, behavior…I think a lot of leeway was given last year."
During this year's rally, Stevens said she instructed protestors to stop using amplified sound due to it being against policy. Students were also warned in a meeting before the rally with other UVM officials what they could and could not do, she said.
In the student conduct policies around disruption and campus demonstrations, there is no specific reference made to using amplified sound.
A letter from the Center for Student Conduct dated March 20, 2019, states that nine students have received letters so far.
Each letter asks students involved to "acknowledge" that their involvement in the Feb. 26 "incident" placed them in violation of policies within the Code of Students Rights and Responsibilities, according to a letter provided by Ovitt.
Additionally, students are being asked to "acknowledge" that their actions "caused harm" and be willing to listen to statements written by those impacted by that "harm," according to the letter.
Students who have received the letter must reply by Wednesday at noon.
Ovitt said she's left confused as to whom she harmed. She said all she did was speak into a megaphone about issues she sees impacting UVM's campus.
To Ovitt, it seems like the University is taking a stand because administrators didn't like what she and other student social justice advocates had to say.
"I feel like my right to speak about the things I want are being suppressed," Ovitt said. "I feel like I should have the right to speak my mind even if UVM doesn't agree with it."
The students are also being investigated for failing to comply with a University official's directions, the letter stated.
Specifically, students are being investigated for violating a campus demonstrations policy defined as "disruption."
"Disruption: is conduct that persistently or significantly interferes with educational or administrative activities, or presents an imminent and significant threat of personal violence or endangerment or property damage," as defined by the University in the letter.
Stevens said policies are in place to help balance out the rights those who protest and those who are trying to access their education.
"It's this constant balance of making sure these folks have every opportunity and every right to speak out, to share their opinion in a way they think is meaningful," Stevens said. "And, balancing that with the rights of folks to continue their daily work and their daily education."
That's why time, place and manner came into play in this situation, Stevens said.
While students do have the right to protest on public college campuses, administrators can set time, place and manner restrictions, according to the Foundation for Individual Rights in Education's website.
This means establishing viewpoint neutral rules that regard where, when and how a student protests to avoid academic disruption.
"For example, a college can prohibit loud amplification near school buildings during hours that classes are in session. But the rule has to be applied even-handedly," according to FIRE's website.
If students hadn't used amplified sound, there may not have been a problem, Stevens said.
Editor's notes: This story was updated at 4:38 p.m. to include comment from Annie Stevens. This story is still developing. As more information becomes available this article will be updated.
View Comments(1)
About the Contributor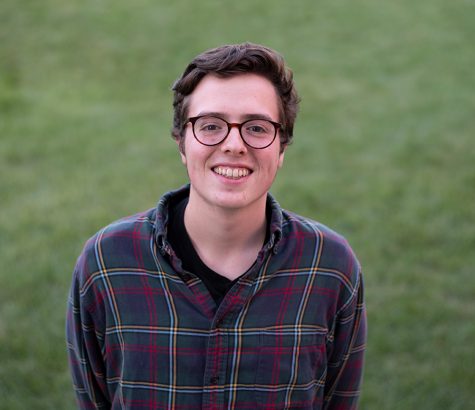 Sawyer Loftus, Editor-in-Chief
Sawyer Loftus is the News Editor for the Vermont Cynic. He is a junior History major with a passion for News. This past summer he was an intern in the...