Students protest deadline for selecting at-home learning, four days later UVM extends it
Four days after UVM students protested the deadline for selecting at-home learning, UVM's Provost sent an email stating the deadline will be extended another two days.
In a July 2 email, students received a detailed plan for the re-opening of campus Fall 2020, which included an option for students to select at home online learning by July 15. 
The student applications for at-home learning are now due July 17, according to the July 8 email. This gives UVM students two more days to decide how they want to conduct their education this fall.
Upon receiving the July 2 email some UVM students demanded more time to decide whether or not to return to campus for the fall 2020 semester, according to a July 4 student Facebook post made by UVM junior Zoey November. 
The post, made in the official UVM Class of 2021 Facebook page, listed reasons why students should get more time to apply for at-home learning after the release of the revised schedule of courses. 
"I urge you to postpone the deadline for students choosing to stay at home," November stated.
November did not respond for comment.
November included an email template in the post and asked students to copy and send it to UVM's Provost, President of the Faculty Senate, two chairs of the Faculty Senate, SGA president and the SGA chair of Academic Affairs Committee.
"They respond to pressure," November stated.
The post received 42 likes and 13 comments as of July 4, the post has since been deleted.
The new course schedule, revised for conditions under the COVID-19 pandemic, will be released July 13 and priority registration for students not returning to campus will begin July 20, according to a July 2 email from Provost Patricia Prelock.
"I personally think that extending the date (even by a little) shows that the Provost is listening to the students and faculty's concerns and that she is trying to ensure we all have time to consider our options fully," senior Emily Parnell said.
Parnell was one of the commenters on November's post who supported the effort November was making to change the deadline for this decision. 
"A few extra days to consider might allow students a world of difference in being able to connect with advisors, SAS and other resources, all to aid in making this potentially hard choice," Parnell said.
While UVM hopes students will choose to be on-campus in the fall, they understand the at-home option may be a better choice for students and their families, Prelock stated.
"Remember, you are a Catamount, whether at-home or on-campus," Prelock stated.
View Comments(1)
About the Contributors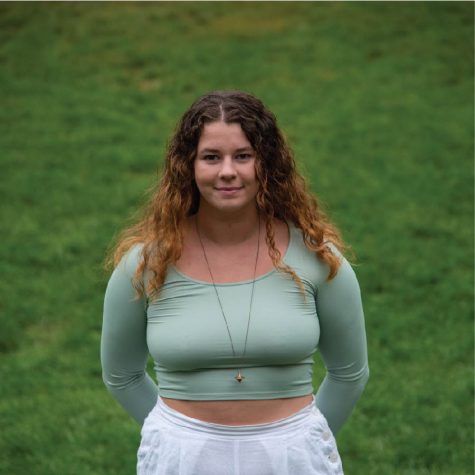 Kate Vanni, Editor-in-Chief
(She/her)

Kate Vanni is a senior Communications Design major with minors in Applied Design and Studio Art. Before becoming the Editor-in-Chief, Kate...