Students reflect as nation mourns after shooting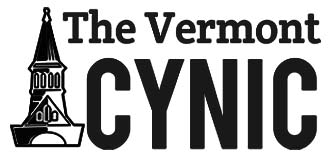 The United States is confronting the aftermath of the most deadly shooting in American history.
On Oct. 1 in Las Vegas, 58 people were killed and 489 were injured in a mass shooting at a country music festival, according to an Oct. 4 New York Times article.
President Donald Trump held a press conference after the shooting.
"The mass murder that took place on Sunday night filled America's heart with grief. America is truly a nation in mourning," he said, according to an Oct. 4 Reuters article.
Much about the perpetrator, Stephen Paddock, still remains unknown to American law enforcement and the public, including what led him to commit the atrocity.
Sophomore Sydney Alderman said it is "deplorable" for so many people, news media especially, to focus on the shooter's personality instead of the response.
"Large news organizations like the Washington Post shine a light on the person who did this… They don't look at the rescue efforts," she said.
Alderman, who is in an EMT class, said following the Las Vegas shooting the class had an open dialogue about the event instead of focusing on class curriculum for the day.
She said the class discussed how they would respond in the case of a shooting here as EMTs.
"Everyone [in the class] was saddened and shaken up," Alderman said.
She said she feels this event is another indication that there is not enough education and information known about mental illness and psychopathy.
Sophomore Robert Thaler said he felt all humans should feel compassion in the wake of so much horror.
"It should be instinctual," he said.
Thaler said that there needs to be a response to the tragedy that involves gun policy based on precedent.
"There is a middle ground here that does not involve taking away everyone's guns and also does not permit a completely unvetted gun culture," he said.
Thaler said guns are a part of our history and because of the abundance of guns already present, it is impractical to eliminate them in the U.S.
"There is no place for semi-automatic and automatic weapons in the home," he said. "Not when our gun culture is so pervasive that they could pose a danger to our society."
Among the deceased is a Vermont native, Sandy Casey, who lived in Redondo Beach, California. She was a special education teacher, according to an Oct. 6 USA Today article.
The University declined to comment.